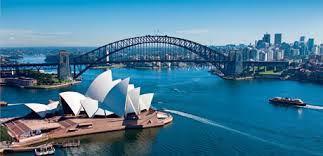 2014 Australasian Sexual Health Conference
The 2014 Australasian Sexual Health Conference was held from the 9-11 October 2014 at the
Sydney Masonic Centre
, Sydney, Australia. 
The Australasian Sexual Health Conference is convened by the Australasian Sexual Health Alliance.  
The Australasian Sexual Health Alliance (ASHA)
is a group of partner organisations established to improve national and local responses to sexual health issues, via a multidisciplinary support network for the sexual health workforce. It aims to strengthen bonds between specialists, GPs, nurses, researchers and other key contributors to the sexual health sector, through collaboration in sexual health education, policy-making and research.
The conference encourages all disciplines involved in sexual health medicine and sexual health promotion to come together and share experiences, new research and discuss national and local responses to sexual health in Australasia.
In 2014 the conference focussed on youth, education, the influence of social media and technology on sexual health and changes in sexual behaviour in Australia and abroad.   The conference attracted more than 400 health professionals and showcased the promotiion of good sexual health in our communities whilst encouraging self-confidence in knowledge and community acceptance. 
The conference program included 2 very popular pre-conference workshops, 3 plenary sessions, 6 symposia and more than 55 proffered oral presentations over 9 streams as well as 85 poster presentations.



To view the conference photos please

CLICK HERE

:




***************************************************************************************

2016 Conference Announcement 
The 2016 Australasian Sexual Health Conference has just been announced during the World STI & HIV Congress incorporating the 2015 Austtralasian Sexual Health Conference.  It will be held from 14 - 16 November 2016 in Adelaide, South Australia.
Further details will be available on this website this year.