row-start col-md-7 #top-section top-section new-section
ABOUT THE EVENT
27th Annual National Case Management and Transitions of Care Conference
ACMA would like to thank everyone for adapting with us as we brought education and networking to your virutally this year. We appreciate those who attended our sessions, both live and recorded, as well as our exhibitors who provided valuable networking time and offered resources and services that are critical to our attendees' daily work. 
Registration for the 2021 ACMA National Conference is open. Click the button below to learn more and register.

Join your case management and transitions of care peers at the premier case management event of the year! Network and exchange ideas, engage with innovation in the field and discover best practices that will improve patient care outcomes.
The 2020 ACMA Virtual National Conference will bring education, networking and inspiration together to foster personal and career growth. Access to the Virtual National Conference will begin July 15.
WHY ATTEND?
The sessions are available online allowing you to access them where you want, when you want. Access education and networking at your convenience.  
The latest case management trends and topics will include:
Collaboration and interdisciplinary teams
Utilization management
Social determinants of health
Value-based care
Research and innovation
Patient-centric care and engagement
row-end col-sm-12 col-md-5 top-90
CONFERENCE SPONSORS
row-start col-md-12 #top-section top-section new-section
Access the Virtual Conference
Please note that the virtual conference ended on January 15 at 11:59 p.m. CST.  If you wish to receive a CE certificate, you must complete the evaluation no later than February 11.
How to Login the First Time
col-sm-12 col-md-4 row-end
Navigating the Virtual Conference
row-end col-sm-12 col-md-4
How to Interact in the Exhibit Hall
row-start col-xs-12 row-end
Spread the Word
ACMA is eager to spread the word about the 2020 ACMA Virtual National Conference. Access our resources to help you stay connected with the case management community as well as promote registration, increase attendance and share conference learnings with your network.
RESOURCES
EXHIBITOR RESOURCES
row-start col-md-7 sponsor-section colour-section
Virtual Exhibition & Sponsorship
Access the nation's largest case management and transitions of care virtual exhibit hall! The exhibits, an integral part of the ACMA National conference experience, complement the program and sessions and provide attendees the opportunity to examine and evaluate how your solutions can increase influence on patient care.
Learn more about how ACMA National can provide you the opportunity to identify qualified leads on the spot, build and develop new business relationships and have unprecedented networking opportunities.
col-sm-12 col-md-5 top-80 row-end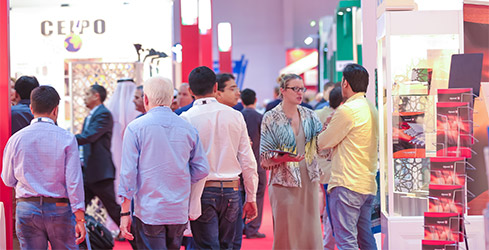 row-start col-xs-12 center row-end