row-start col-md-7 #top-section top-section new-section
Access the Virtual Conference
Email: Use the address with which you registered for the conference
Password: ACMA!Virtual2021
ACMA 2021 National Conference
28th Annual National Case Management and Transitions of Care Conference & 22nd Annual ACMA Meeting

Join your case management and transitions of care peers at the ACMA 2021 National Conference - the premier case management event of the year! Network and exchange ideas, engage with innovation in the field and discover best practices that will improve patient care outcomes. This event will bring experiences, networking, education and inspiration together to foster personal and career growth.
WHY ATTEND?
The conference begins Tuesday, June 22 with a Pre-Conference workshop. Enjoy two exciting full days, June 23-24, of keynote sessions, breakout sessions, networking opportunities, product demonstrations and time to relax and enjoy the camaraderie of your peers. 
The latest case management trends and topics will include:
Collaboration and interdisciplinary teams
Utilization management
Social determinants of health
Value-based care
Research and innovation
Patient-centric care and engagement
MULTIPLE WAYS TO ATTEND:
Attendees of the ACMA 2021 National Conference will have two options of attending: experiencing the conference live in Orlando; or live-streaming select conference sessions from a remote location. The in-person event will provide valuable benefits including networking with peers and the ability to collaborate in person. For those who choose to attend the conference in person in Orlando, please note that COVID precautions will be in effect at the event.
For those who are unable to attend in person due to travel restrictions, we are pleased to offer an interactive live stream option. Select sessions will be made available via live stream. ACMA is committed to offering you the same high-quality content and educational offerings as we always do and are pleased to be able to offer flexibility of attendance in these unprecedented times. Registration for the interactive live stream option is now open! Live stream sessions are notated on the Agenda.  
row-end col-sm-12 col-md-5 top-90
CONFERENCE SPONSORS
row-start col-xs-12 center row-end colour-section
Keynote Speakers
We have gathered together some of the most highly respected case management and transition of care leaders to discuss the changes in health care from around the country.
MEET THE KEYNOTE SPEAKERS
Hotel & Venue
Orlando World Center Marriott
8701 World Center Drive
Orlando, FL 32821
Experience the world of possibilities of Orlando World Center Marriott, only minutes from the Disney theme parks. Play 18 holes on the challenging golf course, relax in one of the cabanas or ride on one of the two 200-foot waterslides. Rejuvenate before or after a busy day in the full-service spa and indulge at one of the exceptional hotel restaurants. 
ACMA's discounted group rate for a standard room is $249/night for single or double occupancy plus a $30/day resort fee. Discounted group rates are applicable June 21-24, 2021, until all guest rooms in the room block have been reserved or until the hotel reservation deadline of May 28, 2021, whichever comes first. A limited number of rooms are available at the group rate for nights prior to and after the conference so we encourage you to make your reservations early!
To make your reservation, call 1-800-399-7629 and reference group code ACMA or secure your spot online.

**Important Notice**
ACMA does not utilize a housing service nor employ travel agencies and/or other discount travel related organizations. If you are contacted by any company claiming to represent ACMA and/or our conference, please ask for the company name and phone number and report the incident immediately to ACMA by calling (501) 907-2262. Be aware that these companies are often running scams that are designed to obtain your personal details and credit card information. We recommend that you do not give these companies your credit card number, personal information, and/or any details about your travel and hotel reservation(s).
row-start col-xs-12 row-end colour-section
Spread the Word
ACMA is eager to spread the word about the ACMA 2021 National Conference!  Access our resources to help you stay connected with the case management community as well as promote registration and share links and information with your network via email, social media or website.
row-start col-md-7 sponsor-section
Exhibition & Sponsorship
Access the nation's largest case management and transitions of care exhibit hall! The exhibits, an integral part of the conference experience, complement the program and sessions and provide attendees the opportunity to examine and evaluate how your solutions can increase influence on patient care.
Learn more about how the ACMA 2021 National Conference can provide you the opportunity to identify qualified leads on the spot, build and develop new business relationships and have unprecedented networking opportunities.
Be an Exhibitor
col-sm-12 col-md-5 top-80 row-end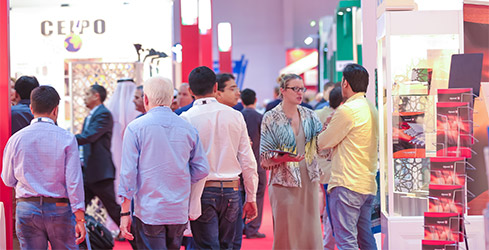 row-start col-xs-12 center row-end colour-section
Register
Registration for this event is now closed. Please check back soon for information on the 2022 ACMA National Conference.