row-start col-md-12 #top-section top-section new-section
Access the Virtual Conference
When you log into the virtual platform for the first time, you will need to go to the line where it states "If you are not registered yet Click here". Click on the link and fill out your account information. The information you input will populate your attendee profile. Please make sure and use the same email address on your profile that you used to register for the Virtual Conference.
Your password is the one you set on your initial login (page 3 of FAQs). If you can't remember that password, click Forgot Password from the login screen.
Access the Virtual Conference
FAQs
How to Login the First Time
col-sm-12 col-md-4 row-end
Navigating the Virtual Conference
row-end col-sm-12 col-md-4
How to Interact in the Exhibit Hall
row-start col-md-7 #top-section top-section new-section colour-section
ABOUT THE EVENT
27th Annual National Case Management and Transitions of Care Conference

Join your case management and transitions of care peers at the premier case management event of the year! Network and exchange ideas, engage with innovation in the field and discover best practices that will improve patient care outcomes.
The 2020 ACMA Virtual National Conference will bring education, networking and inspiration together to foster personal and career growth. Access to the Virtual National Conference will begin July 15.
WHY ATTEND?
The sessions are available online allowing you to access them where you want, when you want. Access education and networking at your convenience.  
The latest case management trends and topics will include:
Collaboration and interdisciplinary teams
Utilization management
Social determinants of health
Value-based care
Research and innovation
Patient-centric care and engagement
row-end col-sm-12 col-md-5 top-90 colour-section
CONFERENCE SPONSORS
row-start col-xs-12 row-end
Spread the Word
ACMA is eager to spread the word about the 2020 ACMA Virtual National Conference. Access our resources to help you stay connected with the case management community as well as promote registration, increase attendance and share conference learnings with your network.
RESOURCES
EXHIBITOR RESOURCES
row-start col-md-7 sponsor-section colour-section
Virtual Exhibition & Sponsorship
Access the nation's largest case management and transitions of care virtual exhibit hall! The exhibits, an integral part of the ACMA National conference experience, complement the program and sessions and provide attendees the opportunity to examine and evaluate how your solutions can increase influence on patient care.
Learn more about how ACMA National can provide you the opportunity to identify qualified leads on the spot, build and develop new business relationships and have unprecedented networking opportunities.
For exhibitors and sponsors registered for the 2020 conference please click below to view more information.  For all other companies, more information will be coming soon.
Sponsorship Information
col-sm-12 col-md-5 top-80 row-end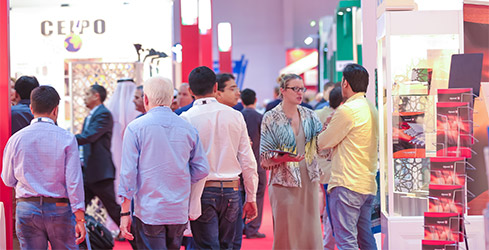 row-start col-xs-12 center row-end