row-start col-md-7 #top-section top-section new-section
Update: The ACMA National Case Management and Transitions of Care Conference in Chicago is Cancelled.
March 12, 2020 10:30p.m. CDT
After careful consideration of the COVID-19 situation, the ACMA National Board has made the necessary decision to cancel our Annual Case Management and Transitions of Care Conference in Chicago.  We value all our members, conference attendees, exhibitors/sponsors and we depend on your support to continue our goal of improving case management through education, advocacy and networking.
Gov. J.B. Pritzker announced a ban on all large gatherings of 1,000 people or more in Illinois as the number of coronavirus cases in the state continues to rise. Pritzker also asked that all gatherings of 250 people or more also be postponed amid the outbreak, and the ban will be in effect until May 1.
Adhering to the Governor's ban, the position of the Illinois Department of Health and recommendations by the CDC to avoid large gatherings are in the best interest of our attendees, sponsors, exhibitors and industry partners.
Although we are canceling our national conference, ACMA is not slowing down. We will continue to bring you content, services and educational opportunities in a variety of ways. Continue to check acmaweb.org and your chapter conference website for updates.

Lastly, ACMA is reviewing processes and procedures for your registration fee. We appreciate your patience through this unprecedented time. Updates will be sent through email as soon as we have finalized our details.
If you have any specific questions related to the national conference, please email at conferences@acmaweb.org
ABOUT THE EVENT
27th Annual National Case Management and Transitions of Care Conference & 21st Annual ACMA Meeting

Join thousands of your case management and transitions of care peers at the premier case management event of the year! Network and exchange ideas, engage with innovation in the field and discover best practices that will improve patient care outcomes.
The 2020 ACMA National Conference will bring experiences, networking, education and inspiration together to foster personal and career growth.
WHY ATTEND?
The conference begins Monday, April 6, with two Pre-Conference workshops. Enjoy two exciting full days, April 7–8, of keynote sessions, breakout sessions, networking opportunities, product demonstrations and time to relax and enjoy the camaraderie of your peers. If that's not enough, you can stay longer for the Post-Conference ACM Workshop events.
The latest case management trends and topics will include:
Collaboration and interdisciplinary teams
Utilization management
Social determinants of health
Value-based care
Research and innovation
Patient-centric care and engagement
row-end col-sm-12 col-md-5 top-90
CONFERENCE SPONSORS
Hotel & Venue
Hyatt Regency McCormick Place 
2233 S. Martin Luther King Drive
Chicago, IL 60616 
Located within walking distance of Soldier Field and Wintrust Arena in Chicago's South Loop neighborhood, Hyatt Regency McCormick Place redefines the convention center hotel experience. Connected to McCormick Place's showroom floor, the hotel offers a modern place to meet and retreat near Michigan Avenue.
Room Rate: $229
*There are no more rooms available from April 9-12, 2020.*
Hyatt Regency McCormick Place is offering a limited number of rooms at a discounted rate of $229. The group rate  is available until all rooms in the block have been filled or until the hotel reservation deadline of Tuesday, March 17, 2020. Reserve your room, make your reservation online >>> or call 877-803-7534 and reference the ACMA group.
Parking 
Self-parking: $36 per day
Valet: $51 per day

**Important Notice**
ACMA does not utilize a housing service nor employ travel agencies and/or other discount travel related organizations. If you are contacted by any company claiming to represent ACMA and/or our conference, please ask for the company name and phone number and report the incident immediately to ACMA by calling (501) 907-2262. Be aware that these companies are often running scams that are designed to obtain your personal details and credit card information. We recommend that you do not give these companies your credit card number, personal information, and/or any details about your travel and hotel reservation(s).
row-start col-xs-12 center row-end colour-section
Keynote Speakers
We have gathered together some of the most highly respected case management and transition of care leaders to discuss the changes in health care from around the country.
MEET THE KEYNOTE SPEAKERS
row-start col-md-7 sponsor-section
Exhibition & Sponsorship
Access the nation's largest case management and transitions of care exhibit hall! The exhibits, an integral part of the ACMA National conference experience, complement the program and sessions and provide attendees the opportunity to examine and evaluate how your solutions can increase influence on patient care.
Learn more about how ACMA National can provide you the opportunity to identify qualified leads on the spot, build and develop new business relationships and have unprecedented networking opportunities.
Sponsorship Information
col-sm-12 col-md-5 top-80 row-end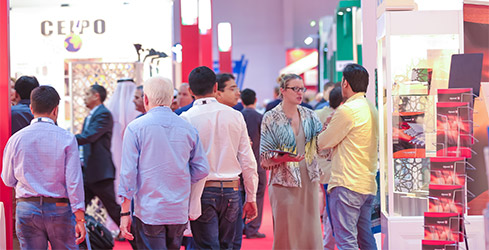 row-start col-xs-12 center row-end colour-section
Register
We hope you will join us in Chicago, April 6–9, to attend the nation's premier event of the year for case management and transitions of care professionals!