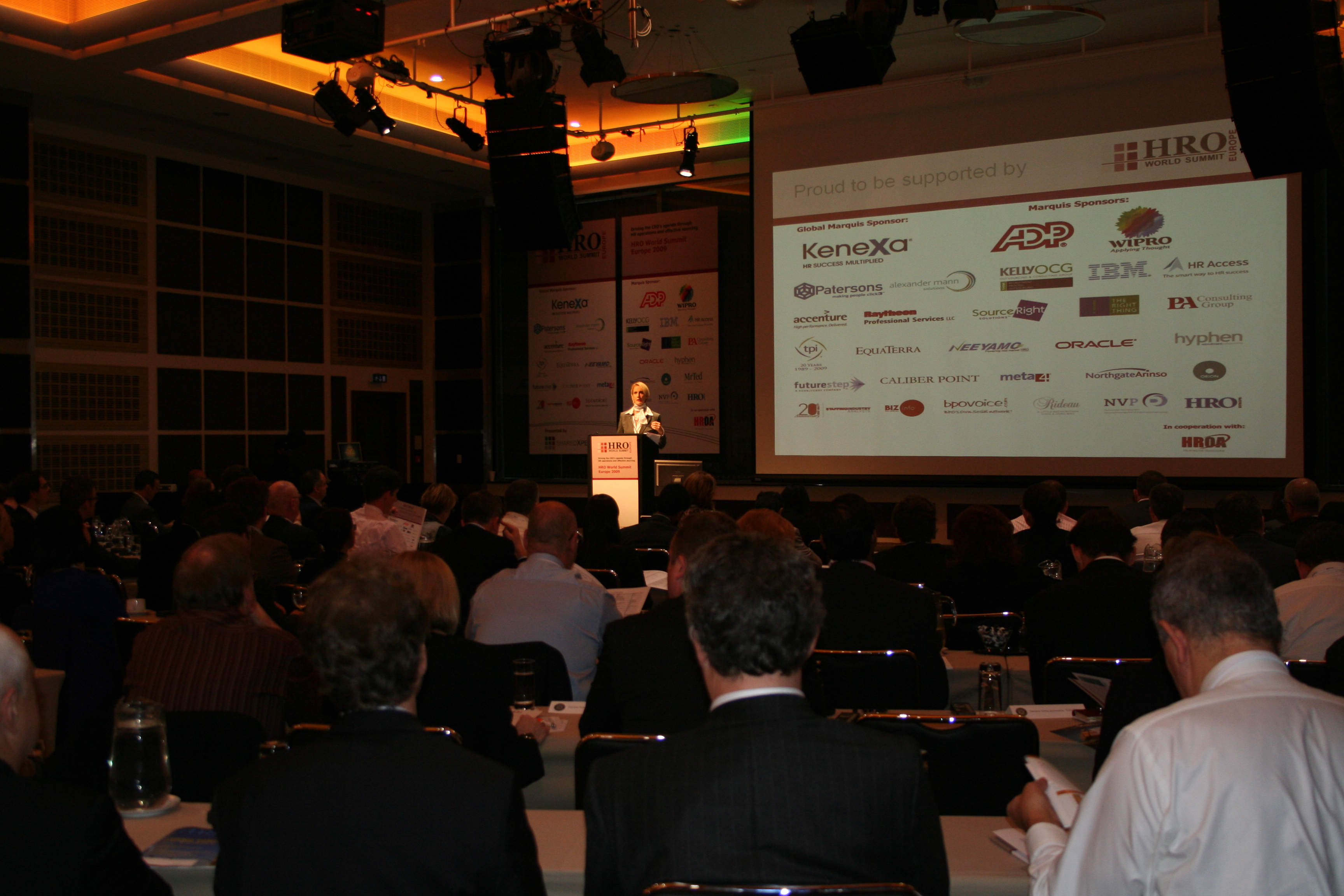 For the 7th Year, SharedXpertise returns with the HR flagship event for Europe – HRO Summit Europe – but things are moving up a gear again...
Having the same formula year after year just doesn't work so my job is to keep things moving and interesting for all of my customers. We saw some great changes in 2009 – the audience shifting to buyers at a really high level.
In 2010 I want this to increase even further making the networking a really strong part of the event. It will bring together 250 senior executives to exchange views and experiences on how to drive human resources activities within complex organizations through shared services and outsourcing.
We are going to build on last year's special interest areas and give the option of a 'Summit-within-a-Summit' to best utilize our delegates' time and budget. Our focus will be on hands on workshops on pre-conference day (16th), plenary and inspirational session on Day 1 with the 'Summit-within-a-Summit' starting on the afternoon of the first day with Payroll and Mid-market as two delegate options. Day 2 then continues this with RPO and Learning finishing with a not-to-be-missed plenary session in the afternoon.
Each speaker is being asked for their take on the Power of 5 so you can hear and query some real tangible experiences out in the market today.
This event is designed for executives, including those in general management, HR, finance, procurement, IT and operations, and provides answers on the what, how and when of the HR role in business today.
The event is in Amsterdam in 2010 and again delegates will be able to plan their own event with a more modular format, choosing the sessions, workshops and breakouts that address challenges in their business. Providers and advisors will also be on hand to answer specific problems that the practitioners of HR may have so that delegates have the ability of bringing a specific problem they have to the event and leaving with an action plan of how best to move forward from the market leaders in attendance.
The HROA will return as the convening authority for the event and delegates will be able to see how the Association's mission can really improve and assist on their company's road to HR service delivery by visiting the HROA Clinic during the event.
Attendance is strictly for buyers, and there are some sponsorship opportunities still available – act now and secure your seat at 2010's main event for HR, and see you in November.
Faye Holland, Managing Director European Operations, SharedXpertise