row-start col-xs-12 row-end
Speakers
Joy Baldridge
Joy Baldridge's first speaking engagement was at the White House at the age of 19. She got there by cold calling the president.
Joy is a Certified Speaking Professional, Certified Virtual Presenter, Certified Personnel Consultant, TEDx and globally renowned, virtual, and onsite event keynote speaker and facilitator, who has spoken from Boston to Bangkok, Denver to Dubai, Seattle to Singapore and Grand Rapids to Grand Cayman.
Joy is the author of 3 business books, most recently, The Joy in Business – Innovative Ideas to Find Positivity and Profit in Your Daily Work Life. In 2019 she made the 41 Top Motivational Speakers list along with Daymond John of Shark Tank and Author Simon Sinek. Her message is fresh and new,
her energy captivating, insights inspiring and motivating.
Her expertise is sales, leadership, team building and communication/relationship building.
Joy has delivered over 2,500 virtual and in-person presentations for organizations and corporations including Crossville Tile, NKBA, ASID, DEDON luxury furniture design, Google, KPMG, The US Bar Association, Skadden,  IBM, NBC, Rolling Stone, Citi, Skadden, Dentons, Architectural Digest, and Oprah Magazines, International Spa Association, Healthcare Facilities Symposium, Ritz Carlton, Marriott, Alexander Graham Bell Association, Yale University, The Jack Welch College of Business and Technology, SHRM, ANNA, ABA, and AMA. She is a dynamic and engaging speaker who delivers presentations that are meaningful and memorable.
Joy shares innovative, actionable, invaluable tools and proven fresh ideas that all can quickly benefit from by applying to everyday challenges at work and in life.
col-sm-12 col-md-2 row-end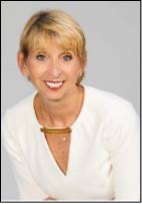 Karin M. Reed
Karin M. Reed is an Emmy award-winning journalist and CEO of Speaker Dynamics, a corporate communications training firm, featured in Forbes. While speaking through a webcam might be relatively new to much of the world, Karin has been teaching business professionals how to be effective on-camera communicators for nearly a decade. A three-time author, she has been quoted as a thought leader by various prestigious publications, including Inc. Magazine, Fast Company and Business Insider and was named an "Author Who Inspires Us" by McKinsey and Company.
Karin and her team have been the chosen training partner for some of the world's most recognized companies – from Nike to Lenovo – and most respected academic institutions in the world –from Duke University to the Graduate School of Business at Stanford.
Her first book, On-Camera Coach: Tools and Techniques for Business Professionals in a Video-Driven World, (WILEY 2017) was a #1 Hot New Release in Business Communications on Amazon. Her award-winning second book, Suddenly Virtual: Making Remote Meetings Work, written with meeting scientist, Dr. Joseph Allen, was adopted into the curriculum of the Graduate School of Business at Stanford. She and Dr. Allen collaborated again for her third book, Suddenly Hybrid: Managing the Modern Meeting, which hit #1 in Business Communications upon its release in February 2022.
col-sm-12 col-md-2 row-end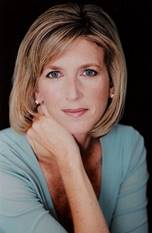 Susan Gelmis
Susan Gelmis is the Chief Deputy Clerk for Operations at the Ninth Circuit. She has been with the court for over 30 years, previously serving as supervisor of the Motions and Pro Se Units in the Staff Attorneys' Office and as director of the Circuit's Pro Bono Program for 22 years. Susan has served on numerous Circuit wide committees and task forces relating to prisoner and pro se litigation, and as liaison to the pro se law clerks in the district courts, organizing and speaking at Circuit wide and national conferences. In December 2015, Susan moved to the Clerk's Office to assume her current position as Chief Deputy Clerk, where she oversees all docketing and filing and calendaring systems and procedures, staffs the Circuit Rules Committee, and organizes and speaks at CLE programs around the Circuit. Susan is a 1987 graduate of NYU Law School and originally a native of New York.
col-sm-12 col-md-2 row-end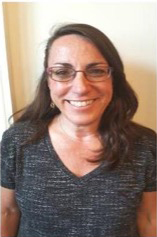 Alan O'Hair
Alan O'Hair is the Litigation Docket Services Manager for Mayer Brown LLP's Chicago Office. He has an extensive background in overseeing rule-based litigation calendaring systems at large law firms, with an emphasis on training and empowering docket professionals to excel at understanding the nuances of court rules, procedures, and litigation in relation to centralized calendaring. Before relocating to Chicago in 2019, Alan was the Docket Services Manager in Mayer Brown's Washington, D.C. Office, where he oversaw a docket department specializing in appellate court docketing. Prior to joining Mayer Brown in 2011, he oversaw the litigation calendaring system at Latham & Watkins, LLP in Washington, D.C.
col-sm-12 col-md-2 row-end