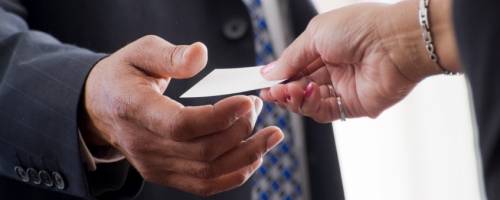 Heavy-Duty Networking
For contractors, engineers and equipment suppliers, the ADSC EXPO 2012 is an unsurpassed platform for networking opportunities that will lead to new business. Expect greater interaction with top-level decision-makers with everyone all under one roof at the JW Marriott. Multiple networking receptions and increased exhibit hours--more than 30 hours in 2012--means there's no better backdrop to foster business connections, get new business and seek out career opportunities.

EXPO 
Wednesday, March 14 – Saturday, March 17


Receptions
   Wednesday, March 14  - Inside Exhibit Area
   Thursday, March 15  -  Outside Exhibit Area
   Friday, March 16  - Happy Hour - Outside Exhibit Area                                                 

Awards Luncheon -   Thursday, March 15

Join us as we honor and present the following awards: President's Award, Outstanding Service Award , Contractor of the Year, Associate Member of the Year, Quality Contractor of the Year Award, and Loadtest' Quality in Drilled Shaft Construction Award. The 2011/2012 Scholarship Recipients will also be introduced.




ADSC Outstanding Contractor Member Award

This award is presented to a current ADSC Contractor member who most deserves the drilled shaft and anchored geo-support industries' recognition. Such an individual has given of his/her time and energies to the benefit of the ADSC. This recipient both supports and actively participates in the activities of the Association. This individual has devoted much of his her life to the betterment of the industry and the ADSC.



Associate Member Company of the Year

The award will be made to the Associate Member Company that has encouraged its employees to become involved and 

actively

participate in the activities of ADSC. This participation can take many forms and will be judged on the company's 

overall efforts to support the works of ADSC.


ADSC Quality Contractor of the Year

This award is given to those contractors who demonstrate the highest level of quality control in their work. The award is 

presented based up on measured adherence to standards and specifications of their contracts, as well as documented

conformance with internal written quality control plans. Contractor applications are reviewed by a panel of judges to determine

awards in the ADSC Member Categories with an overall Contractor of the Year that exemplified the highest standards

of Quality Control.

 

 Closing Night Gala

-

  

Saturday, March

17

- (6:30 - 10:30p.m.

)

 

Saturday, March 17

6:30pm-7:15pm                  Boogie Back to Texas Reception

Grand Oaks E, F & G (Ticket Required)

 7:30pm-10:30pm                Boogie Back to Texas

Grand Oaks A-D, H-I Dinner Dance (Ticket Required)

Don't miss the conference finale, "

Boogie Back to Texas"

. . .

dinner/

dance and entertainment – as only the ADSC does! Join us

for a night that promises fun, fellowship and great delectable cuisine.

You will be energized by the music provided by the renowned

Oh So Good Band. So get your dancing boots ready for an

evening you won't forget. Suggested attire is sports coat, jeans,

boots or cocktail attire.