KENTUCKY FARM BUREAU
97th ANNUAL MEETING


Hotel Information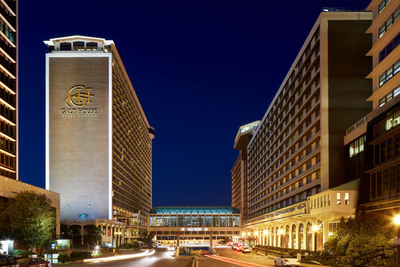 Galt House Hotel & Suites
140 North Fourth Street
Louisville, KY 40202 
If you have not already done so, you are urged to make your hotel reservations immediately.  The hotel WILL NOT accept reservations by phone.  The Galt House Hotel is requiring an advance deposit of $200.00 for each room to guarantee the room reservation.  Single/Double rooms range from $172.00 to $187.00 (please see reservation form for room type, etc.).  Your deposit should be forwarded to the Galt House Hotel, along with your reservation form, by
October 31, 2016
. 
Advance deposits are refundable if cancelled by Friday, November 11, 2016.
Please make sure to adhere to this requirement so that you do not lose your deposit.  
Please note on the room confirmations sent by the Galt House, that rooms associated with the Kentucky Farm Bureau Annual Meeting are considered a group or special event, and will be held to the cancellation date of Friday
, November 11, 2016.  We sincerely hope that you will contact your area program director or the state office if you have any problems concerning your hotel reservations or if you need special assistance.
We also want to remind you that persons staying at the Galt House Hotel will be charged $9 per vehicle per night for self-parking.  This charge for parking is in addition to the room rate quoted above, and it will be added to room bills automatically.