IRU, in collaboration with its members is bringing together the international road transport community to drive uptake of new innovative services that will help transform the sector.
This event will enable transport operators to learn about the most recent requirements on transport operations from major shippers and e-commerce platforms. They will share experiences and establish mutual business links, as well as network with key international shippers and prominent service providers.
Why should you participate?
An international gathering of transport innovation and service leaders
In 2016-2017, 36 national transport associations and chambers of commerce from over 30 countries took part in IRU's service and innovation events, represented by directors of commercial services. Jointly they represent more than 559,500 members, mainly transport operators from across Europe and beyond.
Tapping into IRU's longstanding engagement with this comprehensive constituency, the event brings together:
This event will be a dynamic platform for transport operators to learn about the latest transport developments and opportunities that will take their businesses into the future.
Sheraton Amsterdam Airport Hotel and Conference Center
This inaugural event is taking place in the Netherlands, a market that is at the forefront of transport and logistics innovation. The conference centre is connected via a walkway to Schiphol Amsterdam Airport for your convenience.
We have negotiated preferential rates at the hotel. A link with the preferential rate will be sent to you upon registration confirmation.
Sheraton Amsterdam Airport Hotel and Conference Center
Room Universe,
Schiphol Boulevard 101,
1118 BG Schiphol, Netherlands (the)
Phone : +31 20 316 4300
Parking available at the airport and access.

Book your hotel room at the following link.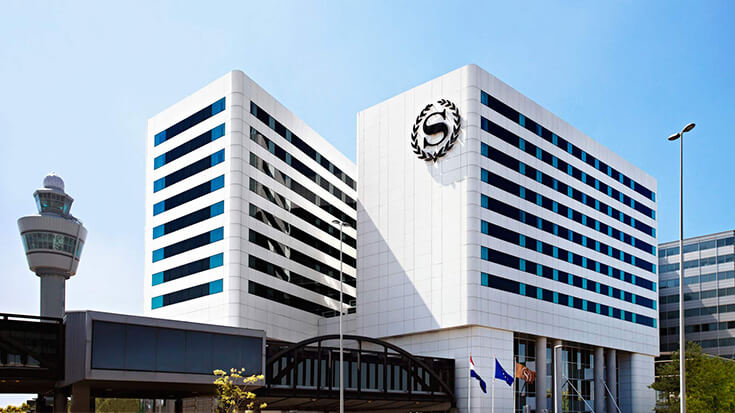 This event is brought to you by IRU, the world transport organisation, promoting economic growth, prosperity and safety through the sustainable mobility of people and goods. To learn more about IRU click here.