row-start col-md-7 col-xs-12
Your participation is worth millions of dollars to Cystic Fibrosis.
Cystic fibrosis (CF) is a life-threatening genetic disease that affects the lungs and digestive systems of approximately 30,000 children and adults in the U.S. More than 10 million Americans are unknowing symptomless carriers of the defective CF gene. The disease is most common in Caucasians, but it can affect all races. Thanks to wise investments by the Cystic Fibrosis Foundation in CF research and care, the median predicted age of survival for people with the disease is early-40s, up from 32 years in 2000.
To date, American Airlines Celebrity Ski weekend has raised more than $30 million to fund research for a cure for CF. Thanks to this event, significant advances have been made in the development of both gene and drug therapy as a treatment for the disease. However, continued funding is required to achieve the next crucial steps. Your participation will advance the cause.
col-sm-12 col-md-5 row-end top-25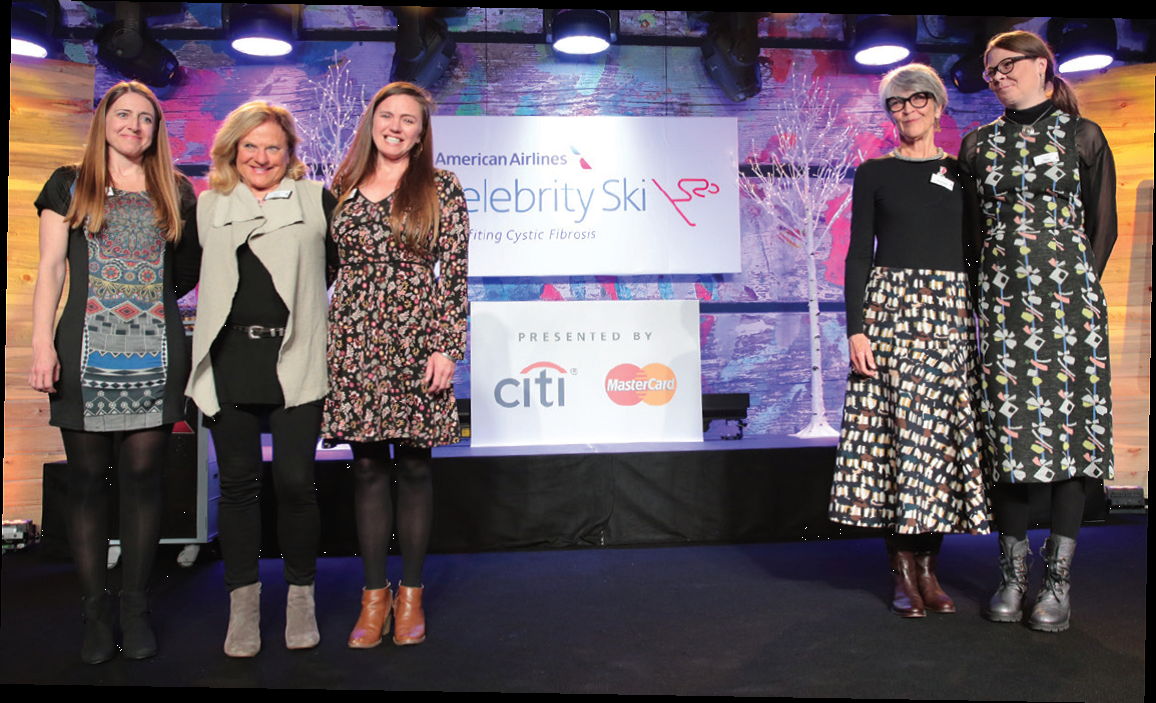 row-start col-md-7 col-xs-12 colour-section
We put the fun in fundraising.
This Live Auction helps save lives.
A great event for all, the Live Auction will take place after the Awards Banquet on Saturday evening. It gives all guests the opportunity to bring home one-of-a-kind treasures and vacations, while continuing the support of CF research.
The Super Raffle offers you great odds to win a car.
Throughout the weekend, guests and celebrities have the opportunity to purchase raffle tickets for a 1-in-100 chance to win a new vehicle.
With the Bid for Science, everyone wins.
Towards the end of the Live Auction, all guests and celebrities will have the opportunity to be a part of funding life-saving research through a contribution to the Bid for Science. Every dollar donated will go directly to the Cystic Fibrosis Foundation to fund researching a cure.
col-sm-12 col-md-5 row-end top-25