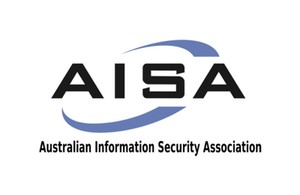 Established in 1999, the Australian Information Security Association (AISA) is a not-for-profit and charitable organisation formed to advance the cyber-security and safety of all sectors of Australian life; public, corporate, and government.
AISA's vision is a world where all people, businesses and governments are educated about the risks and dangers of cyber-attack and data theft, and to enable them to take all reasonable precautions to protect themselves against it.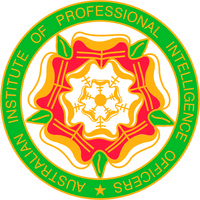 The Australian Institute of Professional Intelligence Officers is the peak representative body for all intelligence professionals in Australia. The Institute's membership reflects all domains of intelligence practice. We are instrumental in promoting intelligence as a widely recognised profession and in advancing the professionalisation of intelligence.
AIPIO works to sustain and grow a community of intelligence practitioners' through advocacy, thought leadership and partner engagement. We publish an international, peer-reviewed journal three times a year to facilitate the disciplined exchange of views on the intelligence theory and practice from acknowledged leaders in intelligence in Australia and overseas. The AIPIO Journal is an accredited Australian Research Council (ARC) Excellence in Research for Australia (ERA) journal.
AIPIO runs three national events each year and local events in all Australian capital cities throughout the year aligned to an annual theme. The 2016 theme is 'Leadership in Intelligence' with focus on Influence, Capability and Ethics.

The Institute For Regional Security (IFRS) is a community of national security practitioners and researchers who help governments, business, academia, and the broader community to engage, debate, think-through and examine the security challenges that will confront Australia and the region in the decades ahead.
For over a decade IFRS has been at the forefront of the intellectual effort grappling with Australia's future security challenges. The focus includes foreign policy and security strategy; counterterrorism and countering violent extremism; cyber security; access to the global commons; and economic resilience.
The Future Strategic Leaders' Program develops the professional skills of the next generation of Australia's national security leaders. IFRS provides a challenging environment for Australia's brightest and best young minds to develop their skills and build a network with the current and next generations of national security professionals in government and industry.
IFRS invites individuals and companies to participate in our important work, further information at: 

Policy Online is a research database and alert service providing free access to full text research reports and papers, statistics and other resources essential for public policy development and implementation in Australia and New Zealand.
Why do readers use policy online?
The latest policy research delivered to your inbox
Extensive database of research dating from 2002 with older reports being added
Free download of full text reports
User friendly browsing of topics
Find policy events, jobs and courses
With a readership of 17,000 subscribers, the twice weekly Policy Online Briefing and five weekly topic focused briefings provide regular updates on the latest policy research on a local and global scale. The newsletters also provide information on new jobs, events, courses and other resources of interest to the policy research community.