Meet Some of Our Speakers
Jack Curran
President
LED Transformations, LLC
John (Jack) W. Curran, PhD, is President of LED Transformations, LLC, a New Jersey based technology consulting company specializing in providing guidance to companies entering the solid-state lighting field. He has spent over 25 years in the area of product development, and his executive experience includes senior positions managing the R&D efforts of a number of industrial high technology businesses. With over 20 patents issued, Dr. Curran has been responsible for products ranging in scope from shear wave seismic sources to fire and emergency evacuation systems and, in recent years, a number of products based on LED technologies including the first 20,000 cd white strobe signal used for obstruction lighting and the first hazardous location rated area light using LEDs.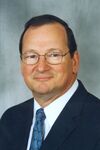 Paul Hafner
Founder/Principal
The Sustainable Learning Collaborative and Principal Faculty, Philips Lighting Application Center
Paul Hafner is the founder and principal of The Sustainable Learning Collaborative, and principal faculty at the Philips Lighting Application Center. He has more than 25 years of experience in lighting as an educator, salesperson, and manager of large construction projects. Paul has worked on numerous energy-efficient revitalization projects with communities, utilities, and federal agencies and has conducted workshops for professionals, distributors, and end users. He is Lighting Certified and a member of the IESNA. 

Dr. Chris Kuehl
Managing Director
Armada Corporate Intelligence
Dr. Chris Kuehl is a Managing Director of Armada Corporate Intelligence. He provides forecasts and strategic guidance for a wide variety of corporate clients around the world and is the chief economist for several national and international organizations. Prior to starting Armada in 1999 he was a professor of economics and finance for 15 years - teaching in the US, Hungary, Russia, Estonia, Singapore and Taiwan. He holds advanced degrees in economics, Soviet studies and East Asian studies. Chris is the author of Business Intelligence Briefs and Executive Intelligence Briefs - both publications from Armada. He is also responsible for the Credit Manager's Index from NACM and Fabrinomics from the FMA.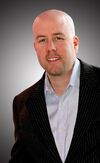 Brian Parsley
President & CEO
WeSkill
Brian Parsley, a Certified Professional Behavior Analyst and Human Capital Strategist, is rated one of the top business speakers in the United States. He is the President and CEO of WeSkill, an education company, located in Charlotte, NC, and the former Chairman of the national online recruitment site USAHIRE.com. Brian guides business leaders to increase sales effectiveness, delight customers and build profits. He also teaches time-tested business strategies and customer loyalty programs across all industry sectors including financial services, technology, retail, healthcare, manufacturing, and professional services. Brian has received numerous awards for professional excellence and is listed in the Business Journal's Top 40 executives under 40. His speaking style has been described as funny, insightful, engaging, thoughtful, and highly entertaining while also providing real-world insights into the connection between employee behavior and bottom-line results.