row-start col-md-7 #top-section top-section new-section
Judging Criteria 
Only exhibitors at ShowStoppers @ CES may apply for the Innovation Awards.
The Innovation Awards judges will evaluate submissions based on nine established criteria, as well as one open criteria specified by the judges themselves. Judges give a number score (Lowest 1 ----- 2 ---- 3 --- 4 ---- 5 Highest) to each criteria for each submission. The sum of all 10 criteria equals the total score for the submission.
The criteria are:
Innovation - How innovative is the product, technology or service?
Production

- Is the product, technology or service still in development (concept stage) or in production/available in the market? (Concept 1 to Production 5)

Ease of use
Solves a problem/improves daily life
Multiple applications

(several functions or different verticals)

Uniqueness

- Are there similar products/technologies/services? Does it build on an existing solution, or is it completely new?

Market opportunity

- Is this a niche product/technology/service, or is there potential to make a major impact to many companies/people?

Longevity

- Is this likely to be a short-lived product/technology/service, or is there potential for long-term sales in its current or evolved form?

Category

- How does it meet the category description (i.e., Audio – audio quality, Video – video quality).

Open criteria

- Judges' choice of criteria, e.g., sales presentation/pitch, aesthetics of product, booth traffic). A judge must use the same criteria across a category.
row-end col-sm-12 col-md-5 top-80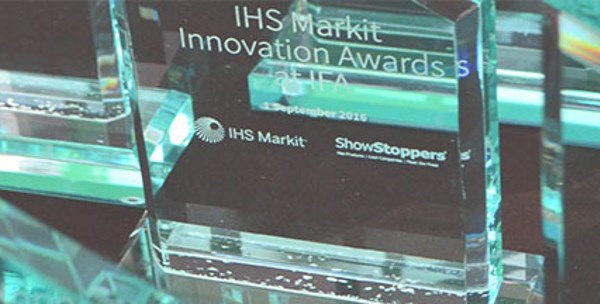 row-start col-xs-12 center colour-section row-end
Apply Today
Apply today for Innovation Awards at ShowStoppers® @ IFA.
Apply Today