row-start col-md-8 center colour-section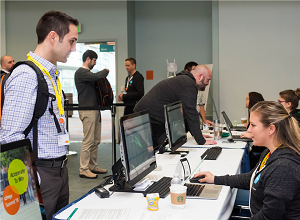 row-start col-md-12 center
What is the Citrix Future of Work Tour?

Citrix powers a better way to work and our annual Synergy conference
demonstrates how, delivering the market insights you need to future-proof
your IT investments and the vision to power your competitive advantage. The
Citrix Future of Work Tour brings you the top content from Synergy to either a
city near you or via the virtual event option.
row-start col-md-8 colour-section
Why Sponsor?

Work is no longer a place, it's an increasingly dynamic activity that people
expect to be as adaptable as they are. Citrix Future of Work Tour 2019 will
reveal the Citrix vision for a better way to work, with the digital workspace,
networking and analytics solutions that organizations need to unlock
innovation and engage customers. The Citrix Future of Work Roadshow will
be held across 10 cities in the US, Canada and Latin America, plus one exciting
virtual event, attracting more than 3,000 attendees at all levels of IT from
senior executives to technical experts. This diverse audience offers sponsors
exceptional opportunities to showcase their solutions and technologies to
decision makers, influencers and users.
Chart Source: from Synergy 2018
Virtual Event Sponsorship

In addition to the live events in cities throughout the GEO, you will also have the opportunity to participate in a live online event. Last year, Citrix hosted a similar online event which generated over 5,000 registrations and over 1,500 live attednees.
The user-friendly interface allows the audience to easily navigate within the environment and is designed to promote social interaction and collaboration among participants. The content will be just like the live events, but delivered in an online format. Marquis and Premier level sponsors receive a virtual booth which you'll be able to design according to you brand guidelines. Table sponsors will have the opportunitity to purchase a virtual booth as well. You will also receive a link after the event which you can continue to use to promote your sponsorship.