27th ICMIF/Americas Annual Conference
August 21 - 23, 2019 | Park Hyatt Hotel | Mendoza, Argentina

Hosted by the Argentinean Association of Cooperative and Mutual Insurers (AACMS) and the Association of Insurers of the Interior of the Argentine Republic (ADIRA)
Collaborating and Innovating for the Digital Age
Digital technology is reshaping virtually all aspects of the insurance value chain: from product design and development; to pricing and underwriting; to distribution and claims management. The impact of digitalization also extends beyond the value chain itself to the wider business ecosystem in which insurance companies operate, potentially transforming the traditional insurance business model and revolutionizing value creation within the industry. More than ever, innovation is crucial for insurers to enable them to respond to rapid technological advances, shifts in the risk landscape and changing consumer behaviours and expectations in an increasingly digitalised world.

The theme of this year's ICMIF/Americas Annual Conference, Collaborating and Innovating for the Digital Age, provides a focus on how cooperative and mutual insurers can embed innovation and agility into their businesses and harness the power of collaboration in order to thrive in the fast-changing digital age. The insights you can expect to gain from attending the Conference include advancing capabilities and cultural change in the pursuit of digital transformation; digitizing insurance processes whilst maintaining a values-based strategy and customer-centric approach; developing an organizational structure that fosters innovation; successful new business models and innovation in underwriting practices; empowering the next generation of leaders; and leveraging collaboration within the cooperative and mutual sector for future growth.

The Conference agenda will also include a unique, interactive session in which you can explore your greatest challenges with some of the most experienced experts in the industry – ICMIF members from across the Americas and around the world.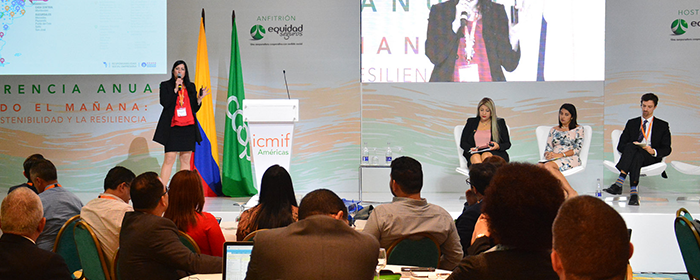 The Premier Gathering of the
Cooperative and Mutual Insurance Industry
in the Americas