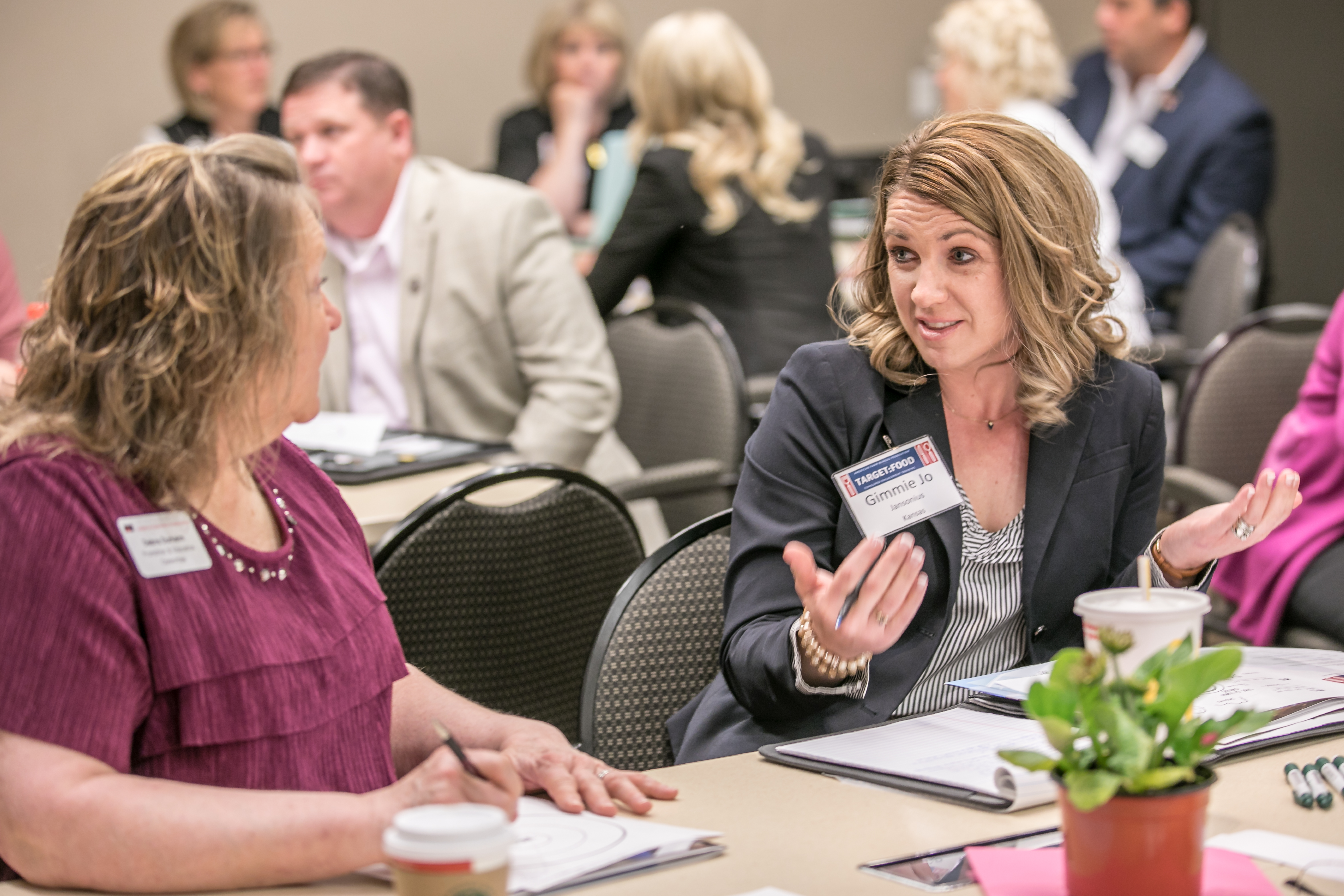 Welcome to the 2022 Target Training! Target Training is a premier consumer engagement training for Farm Bureau members from any state who are passionate about sharing agriculture with the general public. This event occurs every other year (even years) with a different theme that focuses on inspiring and equipping farmers and ranchers to successfully convey the significance of agriculture and bridge the gap between field and fork.
This year's Target Training theme is Promoting Positive Perceptions. Join us on April 7-9, 2022, in Minneapolis, Minnesota for this exciting event!
Our perception is our reality. Attendees will hear from researchers and industry leaders to analyze their own perspective, understand the science behind consumer perceptions of agriculture and develop a plan to address gaps in understanding about specific agricultural topics. Participants will receive training specifically designed for Promoting Positive Perceptions of agriculture and enhancing engagement with consumers. Sessions on agricultural literacy resources, programming, networking and impactful speakers will make it a valuable experience.
Target Training is hosted by the AFBF Promotion & Education (P&E) Committee. The P&E mission is to develop and centralize resources that inspire and equip Farm Bureau members to convey the significance of agriculture.
Cancellation Policy
Registration closes at 12:00 p.m. (noon) Eastern Time on March 11, 2022. There will be a $50 fee processed for cancellations prior to 12:00 p.m. (noon) Eastern Time on March 11 2022. No refunds on cancelled registrations will be made after 12:00 p.m. (noon) Eastern Time on March 11, 2022. Onsite registrations will NOT be accepted.