Open Apereo is the open-source conference for education. It's an international, inclusive event offered by the Apereo Foundation, a non-profit organization dedicated to developing and sustaining innovative open-source software solutions for education. Apereo sponsored software communities develop and sustain learning tools and environments, media capture and management, authoring learning materials, portals, authentication, learning analytics, and more.
Join us online from Monday, June 15th to Friday, June 19th 2020. Be part of the Open Apereo 2020 vision!
Keynotes & Highlighted Workshops
Kathleen Fitzpatrick
Kathleen Fitzpatrick is Director of Digital Humanities and Professor of English at Michigan State University. Prior to assuming this role in 2017, she served as Associate Executive Director and Director of Scholarly Communication of the Modern Language Association, where she was Managing Editor of PMLA and other MLA publications. During that time, she also held appointments as Visiting Research Professor of English at NYU and Visiting Professor of Media at Coventry University. Before joining the MLA staff in 2011, she was Professor of Media Studies at Pomona College, where she had been a member of the faculty since 1998.
Fitzpatrick is author of Generous Thinking: A Radical Approach to Saving the University, published by Johns Hopkins University Press in February 2019. She is also author of Planned Obsolescence: Publishing, Technology, and the Future of the Academy, which was published by NYU Press in November 2011 and released The Anxiety of Obsolescence: The American Novel in the Age of Television, published in 2006 by Vanderbilt University Press (and of course available in print).
Fitzpatrick is project director of Humanities Commons, an open-access, open-source network serving more than 17,000 scholars and practitioners in the humanities. She is also co-founder of the digital scholarly network MediaCommons, where she led a number of experiments in open peer review and other innovations in scholarly publishing. She is a member of the editorial or advisory boards of publications and projects including the Open Library of the Humanities, Luminos, the Open Annotation Collaboration, PressForward, and thresholds. She currently serves on the boards of directors of the Council on Library and Information Resources and of the Educopia Institute.
Collaborative Software Communities: Sustainability, Solidarity, and the Common Good
The recent acquisition by major corporate interests of several platforms that supported the development of open-access scholarly communication have led to serious discussion of the benefits of what has been called "academy-owned infrastructure": platforms for scholarly work that can be trusted to operate with the interests and values of higher education, rather than shareholders, in mind. This infrastructure, however, is often far more complex and expensive to develop, much less sustain, than any single institution can manage. And this fact runs us headlong into a key aspect of the crisis facing higher education today: that scholars as individuals, and our universities as institutions, are far more likely to understand ourselves as being in competition with one another than as working in collaboration. As I argue in Generous Thinking: A Radical Approach to Saving the University (Johns Hopkins, 2019), changing this mindset and the institutional structures that derive from it may be the single most important step we must take if we are to save higher education from the forces that are undermining it. This talk will approach the future of academy-owned infrastructure, then, through ways of thinking about sustainability beyond the technical, and beyond the financial, focusing on the social connections and commitments that underwrite the work necessary to keep collective, not-for-profit forms of scholarly infrastructure running.
---
hax-camp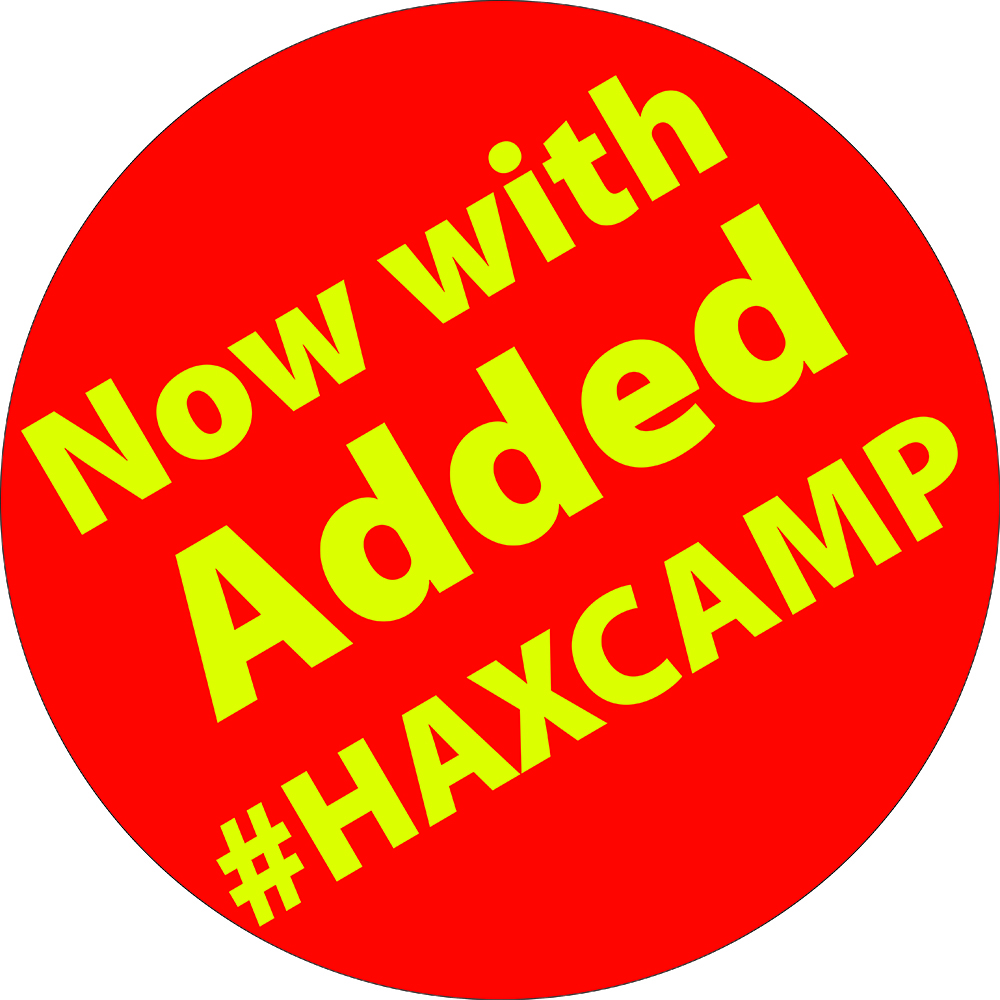 hax-camp provides a space for collaboration, discussion, and sharing of best practices for those exploring web components. Whether you are using HAXeditor, HAXcms, or anything else, you'll learn and share valuable knowledge about web components at hax-camp.
Why is the camp called HAX?
Web components are a W3C standard way of allowing developers to create and attach their own, custom HTML element definitions. Their ability to stack like reusable lego pieces, is the realization of the promise of a modular, reusable, and sustainable web. Working across libraries, they "hack" traditional ways of doing silo'ed front-end application development. And thus, we will all be HAX'ing how we used to work, building new reusable pieces that work across our applications!
Take advantage this year:
Obtain a high-level overview of all Apereo software and software communities

Participate in our "Design Challenge Day", bringing together educators, learning technologists, software developers and curriculum design specialists in imagining and building aspects of the future of learning

Present your experience of supporting the academic mission with open technologies, and hear the experience of others

Participate in the HAXCamp webcomponents workshop

Attend and participate in Apereo software community activities
Who should attend?
I

nstitutional Leaders

Educators
Students
Instructional Designers
Developers
About Apereo Foundation
Apereo is a network of institutions like yours, where you can share experiences, learn from the experiences of others, and discover new collaborators. Apereo supports software used in thousands of educational institutions worldwide. Software developed and maintained by the Apereo Community include: Sakai, CAS, uPortal, Karuta, Apereo OAE, Bedework, Student Success Plan, Opencast, ELMS:LN, openEQUELLA, UniTime, and Xerte. In addition, Apereo's incubation process supports new projects as they find the path from innovation to sustainability.
Pricing Options
Open Apereo 2020 Online Conference
---
All registration fees are listed in US Dollars.
Online Conference:
Early Bird Member
$59
Online Conference:
Early Bird Non-Member
$79
Online Conference:
(with valid student ID)
$19
---
Refund and Cancellation Policy: This policy is applicable for all registration types. All cancellations received on or before the cut-off date of Tuesday, May 26, 2020 are eligible for a refund of fees paid, less a 10% cancellation fee. No refunds will be issued on or after Wednesday, May 27, 2020.