Technologies
Discover, Connect & Collaborate at TECHINNOVATION 2021
Smart Building Solution that Makes Saving Energy in Buildings Simple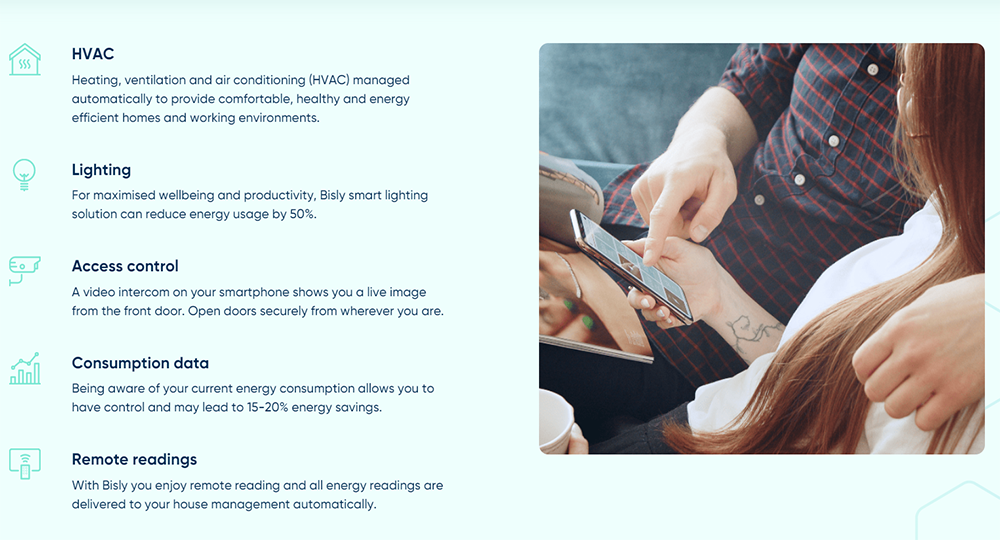 Technology Overview
This technology offers scalable solution for intelligent buildings. It is a seamless platform that makes saving energy simple. This is achieved by integrating both software and hardware into one single platform.
The smart sensors capture real-time information. Therefore, HVAC devices (heating, ventilation, and air-conditioning), lighting, security and other systems, which are communicating on a single platform, are used based on demand, and hence saving energy.This technology offer can be suited for residential buildings and commercial real estates.
The technology owner is currently looking for collaborations and partnerships with real-estate developers, commercial real-estate and hospitality sector developers and managers and other industry professional.
Technology Features, Specifications and Advantages
The platform increases the sustainability of buildings by offering energy savings (from heating, ventilation, cooling management, etc.), healthier living and working conditions with constant CO2-based air management, eye-friendly lux and tone-based lighting management. Here are the main key pointers for this solution:
HVAC Control: Heating, ventilation and air conditioning (HVAC) managed automatically to provide comfortable, healthy and energy efficient homes and working environments.
Smart lighting management: For maximized wellbeing and productivity, the smart lighting solution can reduce energy usage by 50%.
Access Management: A video intercom on your smartphone shows you a live image from the front door. Open doors securely from wherever you are.
Consumption Data: Being aware of your current energy consumption allows you to have control and may lead to 15-20% energy savings.
Remote Consumption Data Readings: The platform allows for remote monitoring, and all energy consumption data are sent to the house management dashboard automatically.
Potential Application
The primary areas of applications of this technology offer include residential buildings and offices. The platform can also be applied at places such as hotels, rental apartments and other hospitality industry buildings. A full-scale building management system is part of the system.
The global market size for building automation and smart home is estimated over 100 billion USD, and is continuing to grow rapidly due to the European Union and United Nations climate initiatives.
Customer Benefits
This technology offer propels the environment forward with simple energy saving methods. With all devices connected to one single platform, full solution can save up to 50% of energy consumption.
The intelligent building technology is a unique solution combining both hardware and software. This comprises of cutting-edge technology, hardware and market-specific third-party hardware delivered through a single cloud platform. Moreover, using open technologies and secure wired connections enables the reliability expected in the professional intelligent building sector.
Wired connections enable security and reliability
Lower installation costs – scan to connect hardware and automatic building mapping architecture reduce integrator work load and cost
Future proof technology – integrates through open standards with all available hardware on the market and works in coherently with all smart home gadgets
Secure and up to date – cloud connected timeless hardware is always up-to-date and enables to continuously improve the user experience and energy savings