Technologies
Discover, Connect & Collaborate at TECHINNOVATION 2021
Portable, Compact & Low-Cost Point of Use (POU) Filter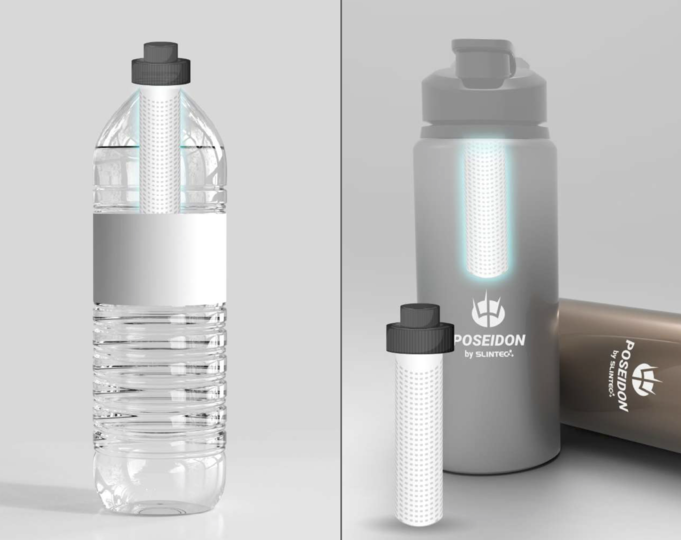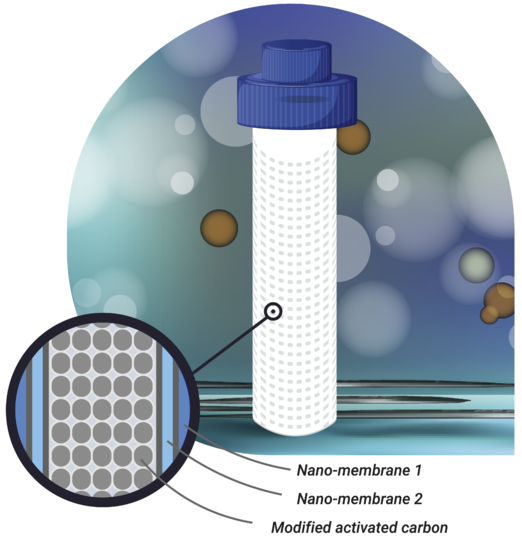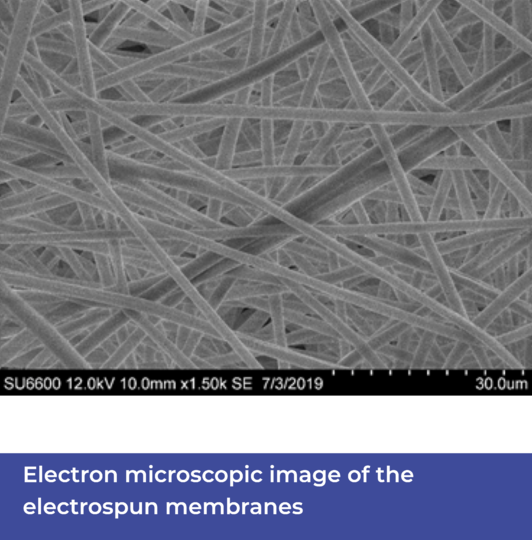 Technology Overview
Commercially available portable drinking water filtration devices are often expensive and typically not designed to remove heavy metals, microorganisms, organic compounds and other macro-pollutants simultaneously. Moreover, these devices cannot be easily attached to reusable water bottles.
This technology relates to low cost, stacked layered nanofibrous filter media based portable drinking water filter device which can remove majority of the pollutants in drinking water. The nanofibrous filter is manufactured through electrospinning with specific intra-fiber porosities, surface charge and mechanical stability. Carbon media are also added to augment the effectiveness of the contaminant removal.
The technology provider is looking to license the technology to interested parties from the water treatment industry.
Technology Features, Specifications and Advantages
This technology relates to a portable, compact, and low-cost water filter device that can fit on the mouth of any standard PET bottle.
This device is equipped with an adaptor which can be screw fitted onto any kind of water bottles. The filtration device consists of an electrospun nanofibrous membrane with an inter-fiber porosity of 80-400 nm, high surface area and surface porosity which prevents any bacteria larger than the defined pore size from passing through.
In series to the nanofibrous membrane, an active nanomaterial-incorporated activated carbon column is added to adsorb bisphenol A (BPA) while acting as an antimicrobial agent. Unlike other available portable solutions in the market, this filter device can remove contaminants including heavy metals at an affordable price. In addition, this filter unit can be used in disaster management situations where access to clean drinking water may be challenging.
The portable filtration device includes:
Bacteria (coliform, E.coli): 99%-99.999%
Heavy metal removal: Single ions: Fe – 100%; concoction with Fe (200 ppb), Pb and Cr (10 ppb): 90%, 88% and 87% of Fe, Pb and Cr ions; actual ground water sample with heavy metal composition of 0.97 ppb of As and 0.12 ppb of Cd: 99% of Cd and 69% of As
BPA: Static: 100 % (60 ppm solution); Dynamic: 70% (60 ppm solution)
Micro-plastics, chlorine, dirt removal: High
Effective filter rate: ≤100 ml/min
Capacity: ≤1300 L
Unit weight:
Potential Applications
This technology can be applied to address access to potable water in all parts of the world especially in developing countries, natural disaster hit areas, refugee camps.
Moreover, this technology could be used as a point-of-use filtration device in countries in South Asian countries and other developing countries where heavy metal contamination is a serious issue.
Customer Benefit
Potential customers may include manufacturers of water bottles for people in in developing countries. This device will be able to provide clean drinking water to high poverty rural areas where ground drinking water is contaminated with bacteria, viruses, heavy metals and chemical pollutants coming from agricultural run-off. This technology can also address the reuse of the plastic bottle and reducing in plastic pollution.