Technologies
Discover, Connect & Collaborate at TECHINNOVATION 2021
Li-ion Battery Pack Enclosure with Integrated Thermal Management System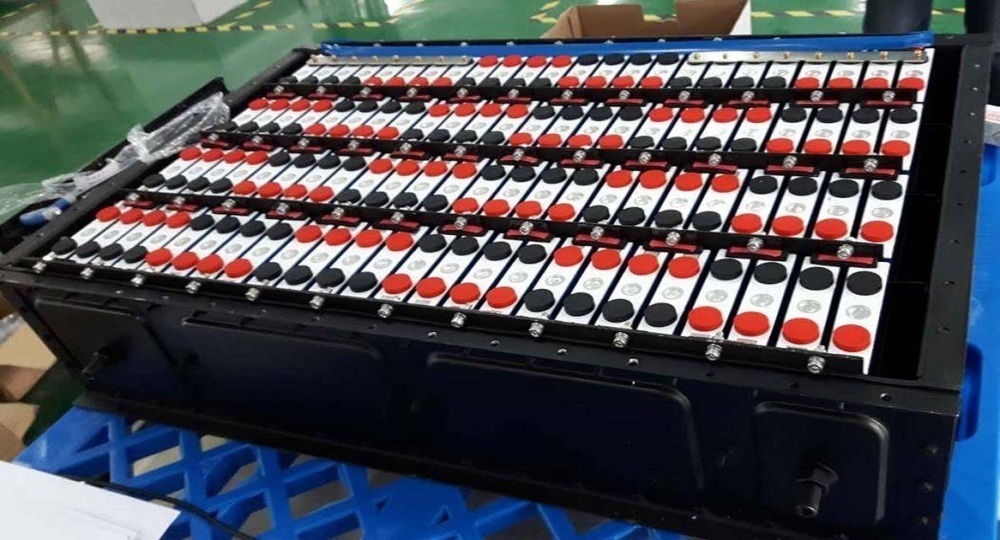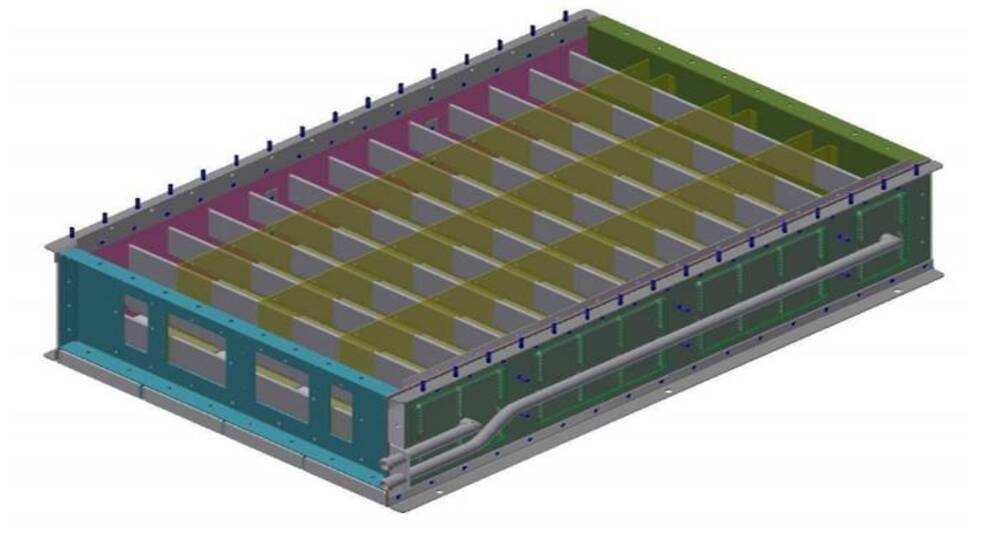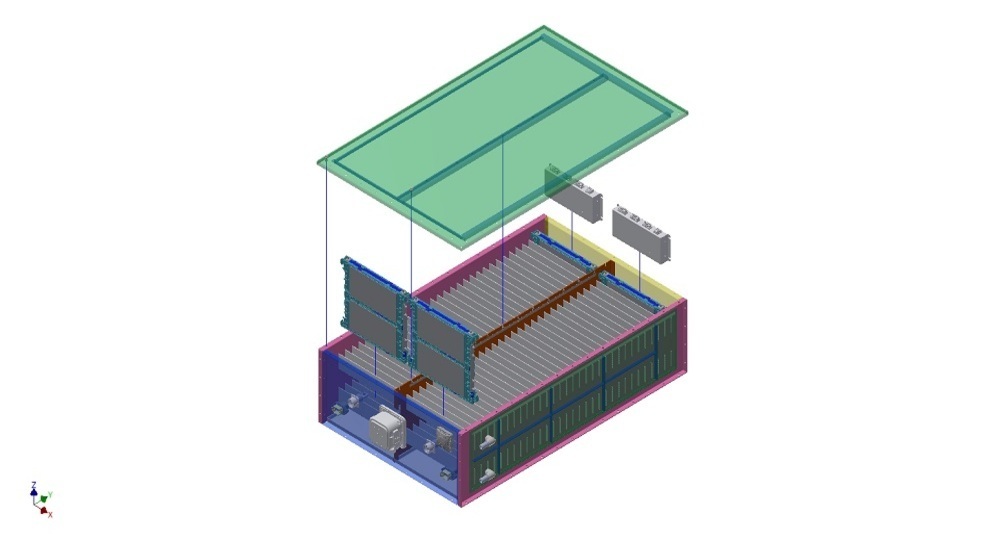 Technology Overview
Lithium-ion batteries are commonly adopted energy source for electric vehicles (EV) and energy storage systems (ESS). When multiple battery cells/modules are assembled into a single battery pack, a thermal management system is essential to maintain the temperature of the battery cells or module at optimal operating range, preferably between 10-35°C for it to charge and discharge normally.
Currently, existing thermal management solutions for battery packs including liquid cooling and fin-based heat sinks/heat pipes are complex and costly. It is also less efficient in terms of heat dissipation performance especially for fast charging/discharging and extreme ambient conditions. These may lead to safety issues like thermal runaway of the battery pack.
To negate these risks and ensure optimal performance and cycle life of the battery pack, the technology owner has developed an enclosure design comprising a grid structure with integrated cooling loop, which is designed to ensure cell surfaces are cooled in a uniform manner. The grid structure allows battery cells to be held/assembled in the spaces between cooling duct plates, eliminating the need for an additional module enclosure. This further simplifies the structure, reduce overall weight, footprint and cost of the battery pack. It also facilitates the assembly process and provides the convenience to replace degraded cells instead of the whole module during maintenance.
This design approach is compatible with active liquid cooling or air-cooling solutions, and may be used for battery packs in EV, ESS and other applications. The technology owner is seeking industry partners to collaborate through various modes including co-development of a battery pack for specific applications and technology licensing.
Technology Features, Specifications and Advantages
Advantages
Enclosure is made of lightweight aluminum alloy, fabricated in the form of extruded aluminum multi-port tubes (MPT) or through controlled atmosphere brazing (CAB) techniques.
Enclosure is rated at IP67 for cells for both liquid and air-cooling options, which prevent moisture buildup that may corrode cell tabs in the case of air-cooled solution, e.g. in ESS.
Suitable for large format polymer-laminated pouch cells or prismatic cells. The energy density enhancement potential is 10-15% higher with the simplified system architecture design and the overall battery pack cost may be reduced by up to 15%.
Potential Applications
Battery packs for EV, ESS, forklift, UPS and other applications.
Heat exchanger with high viscosity fluids.
Customer Benefit
Simplified system architecture of battery packs, thus reducing cost and facilitating assembly and maintenance.
Effective thermal management system ensures long service life, performance, durability, reliability and safety of the battery pack.