Featured Speakers

Luncheon Plenary, Keynote: Columbus Mayor Andrew J. Ginther
Wednesday, April 17, 2019
---
Andrew J. Ginther
Columbus Mayor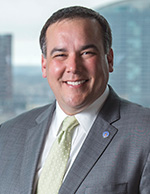 Mayor Andrew J. Ginther was elected the 53rd mayor of the City of Columbus on Nov. 3, 2015. Mayor Ginther previously served on Columbus City Council from 2007 to 2015, and served as president of Council from 2011 until assuming the Office of Mayor January 1, 2016.
Under his leadership, the City of Columbus was named America's Opportunity City, and as mayor, Mayor Ginther continues to work with community, business, faith and labor leaders to promote opportunities for every person in every neighborhood.Mayor Ginther believes that strong distinctive neighborhoods are the foundation of a great city. He is dedicated to lifting up all neighborhoods, especially those cut off from the prosperity Columbus is enjoying.
Mayor Ginther earned a Bachelor of Arts Degree in political science from Earlham College, studied abroad at the University of Ulster and Queen's College in Northern Ireland, and taught at public schools in Belfast and Derry. He also served in consecutive internships at the Carter Presidential Center in Atlanta, where he taught non-violence and dispute resolution.
Mayor Ginther, wife Shannon and their young daughter live in Clintonville.
---
Morning Plenary, Keynote: Chris Herbert
Thursday, April 18, 2019
---
Chris Herbert
Managing Director of the Joint Center for Housing Studies of Harvard University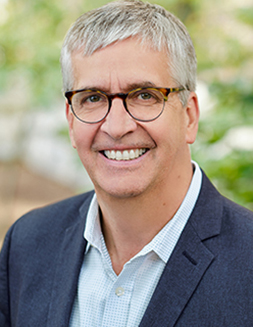 Chris Herbert is Managing Director of the Joint Center. Dr. Herbert has extensive experience conducting research related to housing policy and urban development, both in the U.S. and abroad. A key focus of his research has been on the financial and demographic dimensions of homeownership, and the implications for homeownership policy of the recession, housing bust, and foreclosure crisis. Having previously worked at the Joint Center in the 1990s, Herbert rejoined the Center in 2010 from Abt Associates, to serve as the Director of Research. In this role, Dr. Herbert led the team responsible for producing the Center's annual State of the Nation's Housing and its biennial America's Rental Housing reports, essential resources for both public and private decision makers in the housing industry.
Dr. Herbert was named managing director of the Joint Center in 2015, and oversees the Center's diverse sponsored research programs, its local and national conferences and symposia, as well as its student fellowship programs, designed to help train and inspire the next generation of housing leaders. He is also a Lecturer at the Harvard Graduate School of Design in the Department of Urban Planning and Design.
Dr. Herbert is co-editor of Homeownership Built to Last: Balancing Access, Affordability, and Risk After the Housing Crisis (Brookings Institution Press, 2014), and currently serves on the Board of Directors of Freddie Mac and the Homeownership Preservation Foundation, is a Trustee of Greenpath Financial Wellness, and is a fellow at the University of Wisconsin-Madison's Center for Financial Security. Dr. Herbert also is a member of the Advisory Board of the Milken Institute Center for the Future of Aging and the Advisory Council for the Center for Responsible Lending. He is a former member of the Federal Reserve Bank of Boston's Community Development Research Advisory Council. He holds a PhD and Masters in Public Policy from Harvard University, and a BA in History from Dartmouth College.
---
Closing Luncheon, Keynote: Richard Rothstein
Thursday, April 18, 2019
11:45am - 1:15pm
---
Richard Rothstein
Economic Policy Institute and author of "The Color of Law"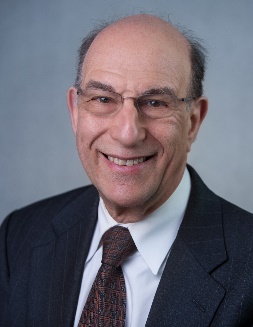 Segregation characterizes every metropolitan area in the U.S. and bears responsibility for our most serious social and economic problems – it corrupts our criminal justice system, exacerbates economic inequality, and produces large academic gaps between white and African American schoolchildren. We've taken no serious steps to desegregate neighborhoods, however, because we are hobbled by a national myth that residential segregation is de facto—the result of private discrimination or personal choices that do not violate constitutional rights. The Color of Law demonstrates, however, that residential segregation was created by racially explicit and unconstitutional government policy in the mid-twentieth century that openly subsidized whites-only suburbanization in which African Americans were prohibited from participating. Only after learning the history of this policy can we be prepared to undertake the national conversation necessary to remedy our unconstitutional racial landscape.
Richard Rothstein is a Distinguished Fellow of the Economic Policy Institute, and a Senior Fellow, emeritus, at the Thurgood Marshall Institute of the NAACP Legal Defense Fund and of the Haas Institute at the University of California (Berkeley). He is the author of The Color of Law: A Forgotten History of How Our Government Segregated America. The book expands upon and provides a national perspective on his recent work that has documented the history of state-sponsored residential segregation, as in his report, 'The Making of Ferguson'. He is the author of Grading Education: Getting Accountability Right (2008) and Class and Schools: Using Social, Economic and Educational Reform to Close the Black-White Achievement Gap (2004). He is also the author of The Way We Were? Myths and Realities of America's Student Achievement (1998). Other recent books include The Charter School Dust-Up: Examining the Evidence on Enrollment and Achievement (co-authored in 2005); and All Else Equal: Are Public and Private Schools Different? (Co-authored in 2003). He welcomes comments at riroth@epi.org.
---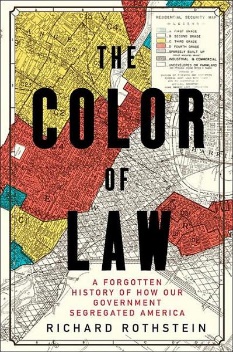 The Color of Law: A Forgotten History of How Our Government Segregated America
Author: Richard Rothstein
---