2019 Starting at Home Conference
Using Philanthropy, Research and Practice to Build Strong Communities

The Starting at Home Conference is a biennial event co-hosted by the Ohio Housing Finance Agency (OHFA) and Ohio Capital Corporation for Housing (OCCH) that brings together a variety of visionaries, from academics and philanthropists to urban planners, policy makers, advocates, developers and more. This conference hopes to create a dialogue about the role of affordable housing in building strong, vibrant and healthy communities that enable people to prosper.
The rich narrative of life plays out; where we live has profound and compelling implications on other conditions in which people are born, grow, live, work and age. We promise insightful and engaging conversations on this idea and hope to connect with you April 17 – 18, 2019!
---
Registration Details
The registration fees for the conference are as follows:
| | |
| --- | --- |
|   | Pricing |
| Regular Registration Rate | $250 |
| Speaker & Government Registration Rate | $150 |
| Student Registration Rate (Full-time Students Only) | $75 |
The registration fee provides access to all plenaries, sessions, luncheons, breaks, and the networking reception.
Everyone must register individually including sponsors, exhibitors and speakers. Registrations will be accepted online via credit card only. You will need a unique email address and a valid American Express, MasterCard or Visa credit card to complete the registration. Conference registration payments will not be invoiced.
Click Here to Register
---
Registration Updates
If you need to make any changes to your registration, please click here.
---
Featured Speakers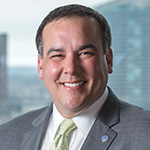 Columbus Mayor Andrew J. Ginther
Wednesday, April 17 – Luncheon Plenary, Keynote
Mayor Andrew J. Ginther was elected the 53rd mayor of the City of Columbus on Nov. 3, 2015. Mayor Ginther previously served on Columbus City Council from 2007 to 2015, and served as president of Council from 2011 until assuming the Office of Mayor January 1, 2016.
---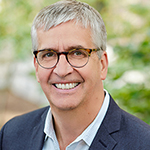 Chris Herbert
Thursday, April 18 – Morning Plenary, Keynote
Chris Herbert is Managing Director of the Joint Center for Housing Studies of Harvard University. Dr. Herbert has extensive experience conducting research related to housing policy and urban development. A key focus of his research has been on the financial and demographic dimensions of homeownership, and the implications for homeownership policy of the recession, housing bust, and foreclosure crisis.
---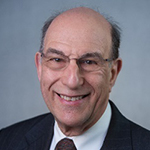 Richard Rothstein
Thursday, April 18 – Closing Luncheon, Keynote
Richard Rothstein is a Distinguished Fellow of the Economic Policy Institute, and a Senior Fellow, emeritus, at the Thurgood Marshall Institute of the NAACP Legal Defense Fund and of the Haas Institute at the University of California (Berkeley). He is the author of The Color of Law: A Forgotten History of How Our Government Segregated America. The book expands upon and provides a national perspective on his recent work that has documented the history of state-sponsored residential segregation.
---
Questions?
For questions or additional information, please email startingathome@ohiohome.org.
---