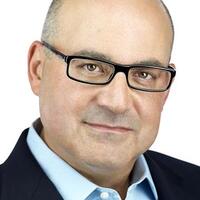 Title
Managing Director, Digital Media
Company
Landmark Ventures|Shelly Palmer
Bio
Shelly Palmer is Managing Director, Digital Media Group at Landmark Ventures/ShellyPalmer a technology focused Investment Banking & Advisory practice specializing in M&A, Financings, Strategic Partnerships andInnovation Access. Palmer is a trusted strategic advisor to the C-Suite of leading digital media, content, broadcasting and technology firms such as Unilever, Travelers, Astra Zeneca, Ford, GE, Fox (21CF), Meredith, Viacom, Condé Nast, Clear Channel and Verizon. He is a key driver of market, technology and strategic direction, as well as acquisition strategies, for his clients. Palmer is well known as Fox 5 New York's on-air tech expert and for his work on the Emmy® nominated television show, Shelly Palmer Digital Living as well as his daily radio reporton United Stations Radio Networks. He is the patented inventor of the underlying technology for Enhanced Television used by programs such as ABC's Who Wants to Be a Millionaire and ESPN's Monday Night Football. An award-winning composer, producer, writer and director, Palmer has worked with hundreds of brands, agencies, broadcasters, publishers and tech platforms on advertising and marketing campaigns such as, Meow Mix, Burger King and The City of Las Vegas. He is the author of Television Disrupted: The Transition from Network to Networked TV 2nd Edition (York House Press, 2008) the seminal book about the technological, economic, and sociological forces that are changing everything, Overcoming The Digital Divide: How to use Social Media and Digital Tools to Reinvent Yourself and Your Career (York House Press, 2011) and Digital Wisdom: Thought Leadership for a Connected World (York House Press, 2013). For more information, visit shellypalmer.com.