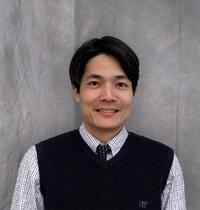 Title
Assistant Professor of Medicine
Company
University of Pittsburgh, Pittsburgh, United States of America
Bio
Dr. Yohei Doi graduated from Nagoya University School of Medicine in Nagoya, Japan. After training in internal medicine at Anjo Kosei Hospital near Nagoya, he joined the National Institute of Infectious Diseases in Tokyo, Japan, as a staff researcher. During this period, he worked on characterization of novel antimicrobial resistance mechanisms in Gram-negative pathogens, including 16S ribosomal RNA methyltransferases and extended-spectrum AmpC beta-lactamses, under the mentorship of Dr. Yoshichika Arakawa. He then moved to the United States in 2003 to pursue further clinical training, completing residency in categorical medicine at St. Luke's Roosevelt Hospital Center in New York City. In 2005, he joined the University of Pittsburgh as a fellow, where he received training in clinical infectious diseases as well as clinical and translational research under the mentorship of Dr. David Paterson. Dr. Doi serves as an assistant professor of medicine at the University of Pittsburgh since 2008. He has published over eighty articles in peer-reviewed journals and has mentored twenty students and trainees in his laboratory. His current research interests include the epidemiology of beta-lactamase-producing Escherichia coli, mechanisms of multidrug resistance in Acinetobacter baumannii and analysis of plasmids conferring multidrug resistance in various gram-negative species.