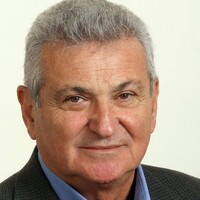 Title
Vice President Israel
Company

Bio
Joshua Shani is Vice President, Lockheed Martin Global, Inc. and is responsible for all corporate marketing and Lockheed Martin's business activities in Israel. As the Company's principal corporate contact in Israel, he serves as liaison with all key Israeli Ministry of Defense customers and supports all of the Lockheed Martin business units, specifically LM-Aero and LM-Electronics.  The main programs Shani supports include: fighter aircraft F-16 and the F-35 and simulators, transport aircraft C-130J, Apache Longbow, Multi-purpose ships LCS-I, Missile Defense, weapon systems for the Army and information systems for homeland security. Shani is also actively involved in hundreds of millions of industrial cooperation.

Prior to his current position, Shani was a consultant for several defense companies and in 1991 joined Martin Marietta International Corporation as Vice President, Tactical Requirements. In this capacity he was responsible for the marketing and new business development in Israel, resulting in business alliances with Rafael, Elbit/EL-OP, Israel Aircraft Industries and a number of other leading defense companies.

Shani began his military career in March 1965, when he graduated as a pilot from the Israel Air Force Academy. During this period he commanded three squadrons and a flying wing, and in 1976, as a C-130 squadron Commander, Shani flew the lead plane in the Entebbe rescue mission.

In 1982 he attended the USAF Air War College and Auburn University in the United States. He graduated from both institutions in 1983 and returned to Israel Air Force Headquarters. In 1985, Joshua was appointed Air Force Attaché at the Embassy of Israel in Washington D.C and following that he received the rank of Brigadier General. Shani served more than 30 years in the Israel Air Force and acquired 13,000 flying hours, retiring with the rank of Brigadier General in 1989.

Shani was born in Russia and immigrated to Israel in 1947.  He also holds a degree in marketing from the Bar Ilan University School of Business in Israel.  

He wife is called Orna, and he has a daughter, three sons, and six grandchildren.