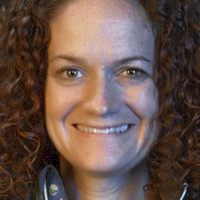 Title
Vice President, Community Relations and Executive Director, Warriors Community Foundation
Company
Golden State Warriors
Bio
Joanne Pasternack is in her eleventh season leading philanthropic efforts for professional sports franchises in the NBA and NFL. Currently serving as the Vice President of Community Relations and Executive Director of the Warriors Community Foundation, Joanne oversees all philanthropic programming, fundraising events and corporate social responsibility integration for the Golden State Warriors as a member of the Senior Executive Management Team in support of key club objectives. Previously, Joanne was the Vice President and Executive Director of Community Relations and 49ers Foundation for the San Francisco 49ers, creating and managing high visibility philanthropic investments to create paths for all children to reach their full potential. Under Joanne's leadership, the 49ers were named ESPN's 2017 Humanitarian Team of the Year, Beyond Sport's 2015 Sport Team of the Year and the 2013 winners of the Robert Wood Johnson Foundation Award for Sports Philanthropy. In October 2016, Joanne was one of 200 delegates at the "Sport in the Service of Humanity" convening hosted by Pope Francis at The Vatican. Prior to joining the 49ers, Joanne worked for the City of Mountain View and for Special Olympics, Inc., at their headquarters in Washington, DC. Joanne holds a BA from the University of Pennsylvania, a law degree from Santa Clara University, and completed the Executives in Non-Profit Leadership program at Stanford Graduate School of Business. She is an Adjunct Professor in the Graduate Sports Management programs at the University of San Francisco, George Washington University and Georgetown University. Joanne currently resides in the South Bay with her husband, who works for the San Jose Earthquakes, and their two children. A strong advocate for inclusion and access, Joanne is on the boards of directors for Special Olympics Northern California/Nevada, the Bay Area Women's Sports Initiative (BAWSI), Purpose+Sport, Wender Weis Foundation for Children and Beyond Sport International.