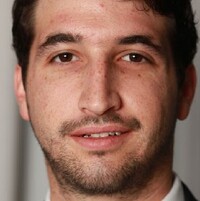 Title
Board Member for Arison Investments and The Ted Arison Family Foundation, CEO
Company
The Doing Good Model
Bio
David Arison, Global Relations for Arison Investments and The Ted Arison Family Foundation, serves on two major boards at the Arison Group, a global business and philanthropic group operating in 40 countries across five continents. He is a board member of Arison Investment, the Arison Group's business arm, and of The Ted Arison Family Foundation, the Arison Group's philanthropic arm. David Arison also served as VP of Global Business Relations at Miya, Arison Investments global water efficiency company, responsible for strengthening the company's associations worldwide. As part of the senior executive team of an established multi-generational family, David Arison's position centers on representing the Arison family's shared legacy and values, which stem from the vision of Doing Good. This long-term vision is at the core of The Doing Good Model that he promotes worldwide. This unique values-driven model is implemented across the Arison Group's companies and organizations to create positive impact on all levels – social, environmental, and economic. David Arison holds a BA in Business from the Interdisciplinary Center Herzliya (IDC) in Israel, where he also serves as a board member of this prestigious academic institution.