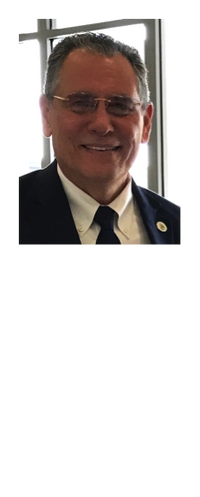 Title
ACTING ASSOCIATE VICE PRESIDENT OF RESEARCH AND INNOVATION
Company
UNIVERSITY OF PUERTO RICO
Bio
Jose R. Rodriguez Medina, the Program Director of the Puerto Rico INBRE, is currently the Acting Associate Vice President of Research and Innovation at The University of Puerto Rico (UPR). He also serves as Professor and Chair of Biochemistry at the UPR School of Medicine since 1997. He earned BS and MS degrees in Biology at the University of Puerto Rico and a PhD degree at Brandeis University where he characterized the splicing intermediates of yeast mRNA in the laboratory of Nobel laureate, Dr. Michael Rosbash. He later went on to complete post-doctoral training in the laboratory of Dr. Bruce M. Paterson at the NIH, where he cloned the myosin type II gene of yeast and described novel functions of this myosin in the process of cytokinesis. His current research is centered on the study of proteins involved in signaling by fungal stress receptors. He has earned national recognition by his colleagues as Past-President of the Association of Medical and Graduate Departments of Biochemistry. As Program Director of the PR-INBRE, he currently directs a network of 17 institutions across the island of Puerto Rico.