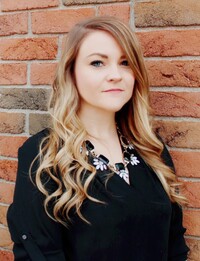 Title
PhD candidate in Epidemiology
Company
West Virginia University School of Public Health
Bio
Sara Warfield is a PhD candidate in Epidemiology at West Virginia University School of Public Health. Sara graduated from East Tennessee State University with a Master's of Public Health in Epidemiology where was awarded Outstanding Student in the Department of Epidemiology and Biostatistics.

At ETSU she was a Graduate Research Assistant on a National Institute of Drug Abuse grant where she worked on an interdisciplinary team conducting research as well as building infrastructure for prescription drug abuse and misuse research. She has experience working with large data sets, such as the Controlled Substance Monitoring Database (CSMD) as well as conducting qualitative research. Her particular interest are opioid-related overdoses and comorbidities of people who inject drugs.

At WVU she has worked on the Substance Abuse Task Force at the Health Sciences Center and assisted them conduct focus groups around the state using neutral facilitation techniques. She is currently a Graduate Research Assistant at the Injury Control Research Center at WVU working on various projects related to opioid abuse. She also collaborates with the Substance Abuse and Mental Health Services Administration (Center for Behavioral health Statistics and Quality) and the Department of Veteran Affairs on projects relating to substance abuse and misuse.