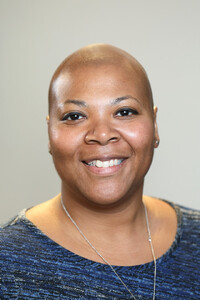 Title
Program Director, Division for Research Capacity Building (DRCB)
Company
National Institute of General Medical Sciences (NIGMS), National Institutes of Health (NIH)
Bio
Dr. Alexander is currently a Program Director in the Division for Research Capacity Building at NIGMS, where she manages a portfolio of grants focused on building research infrastructure in states and institutions that traditionally receive less NIH funding and/or serve underrepresented students. This includes grants in the Institutional Development Award (IDeA), Native American Research Centers for Health (NARCH), the Support of Competitive Research (SCORE), and the Science Education Partnership Award (SEPA) Programs. Previously, she was the Special Assistant to the Principal Deputy Director of the National Institutes of Health (NIH), where she served as a point-of-contact for issues related to sexual and gender minority (SGM) research, and reproducibility and rigor of research findings. Prior to that, she was a Health Science Policy Analyst in the Division of Planning and Evaluation in the Office of Extramural Research (OER), within the NIH. In that position, she managed part of the NIH reporting for the American Recovery and Reinvestment Act (ARRA), establishment of the National Center for Advancing Translational Science (NCATS), analysis of the NIH LGBT research portfolio, as well as numerous other analyses of the NIH research portfolio in response to Congressional and public requests and needs.

Dr. Alexander completed postdoctoral work at the University of Kentucky and at the University of Alabama at Birmingham, respectively. She earned her Ph.D. in Chemistry from the University of Kentucky, and her B.S. in Chemistry from Youngstown State University in Youngstown, OH.