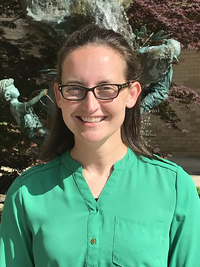 Title
Assistant Professor of Biochemistry and Molecular Biology
Company
University of Arkansas for Medical Sciences
Bio
Dr. Byrum's research focus involves a translational approach for the identification of cancer systems biology. She has performed experiments ranging from collecting patient samples, to performing proteomic and genomic analyses, using bioinformatics to mine large complex data sets, and identifying important clinical markers for metastatic breast cancer and melanoma. She has formal training in bioinformatics, statistics and mass spectrometry.