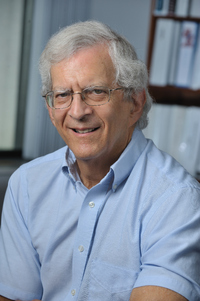 Title
Director
Company
National Institute on Aging
Bio
Richard J. Hodes, M.D., has directed the National Institute on Aging (NIA) at the National Institutes of Health since 1993. Under Dr. Hodes' stewardship, the NIA budget has grown to over $2.5 billion, reflecting increased public interest in aging as America and the world grow older. Dr. Hodes has devoted his tenure to the development of a strong, diverse, and balanced research program, focusing on the genetics and biology of aging, basic and clinical studies aimed at reducing disease and disability, including Alzheimer's disease and related dementias; age-related cognitive change; and investigations of the behavioral and social aspects of aging.

Dr. Hodes is a graduate of Yale University and received his M.D. from Harvard Medical School. He completed training in Internal Medicine at Massachusetts General Hospital and in Oncology at the National Cancer Institute. He is an influential scientist in and contributor to the field of immunology, having authored more than 250 research papers.