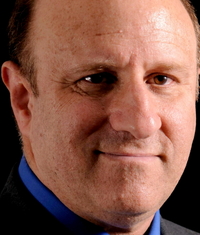 Title
Founder and President
Company
The Giving Back Fund
Bio
Marc Pollick is an internationally recognized speaker, writer and consultant on philanthropy and charitable giving, who has guided the philanthropic efforts of an impressive clientele of celebrities, professional athletes, high net worth individuals and corporations. He has been featured and interviewed by a vast array of news, sports, entertainment and philanthropy media including ESPN, HBO Sports, Forbes, USA TODAY, and Foundation News and is a guest columnist on philanthropy for Sports Business Journal. Marc believes that everyone has an inherent desire to give back and leave some mark on society beyond fortune and fame. He is passionate about helping successful individuals identify and express that desire through consulting, mentoring and management of philanthropic assets. Prior to entering the philanthropic world, Marc had an extensive career in academic Holocaust Studies, working with 1986 Nobel Peace Prize Laureate, Elie Wiesel. He was Founding Executive Director of the Zachor Institute for Holocaust Studies and founded The Elie Wiesel Institute for Humanitarian Studies. Marc has been recognized for his achievements as a recipient of the prestigious University of Chicago Alumni Award for Public Service. Upon receiving the UC award, he reflected: "For me, the University of Chicago was not just a college. It was the impetus for a radical shift in my life's direction. Every assumption I had prior to arriving in Hyde Park was challenged—from what is important in life, to what constitutes an educated person. As an undergraduate, I discovered role models who would become lifelong heroes—in the persons of Jonathan Kozol, Jesse Owens (who tutored me in the long jump), Rabbi Harold Kushner and Elie Wiesel. I learned not only how to think, but how to employ that thought process to produce significant actions. I vividly remember coming to college as a freshman knowing that I wanted to improve the world but not having a clue where to start. Without a doubt, the relationships I developed at UC and the influences I absorbed have directly equipped and enabled me to fulfill my freshman goal of wanting to make the world a bit better. The Giving Back Fund is the professional manifestation of that treasured experience." Marc is known to work around the clock, but tries hard to make time to spend with his family, watching NFL football, the NBA, and romantic comedy movies.