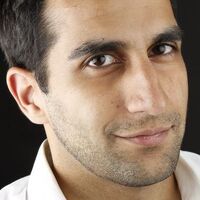 Title
Chief Executive Officer & Founder
Company
The Rumie Initiative
Bio
Ex-Wall Street Star turned Non-Profit Social Entrepreneur, CEO of the Rumie Initiative After creating one billion in profit for investors as youngest Partner at a Wall Street firm, Tariq shocked his peers by leaving to pursue a new goal of helping one billion children receive an education through his award-winning low-cost technology approach. In 2013 Tariq founded Rumie, a non-profit organisation that uses low-cost technology to provide access to education for underprivileged children around the globe. Rumie was awarded the Best Social Startup award at the 2014 Startup Open.