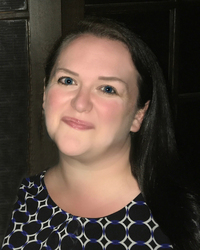 Sr Manager, Asset Management Systems
The Walt Disney Company
Christina Aguilera has spent 10 years in the Asset Management industry leading teams to develop global strategies and implement world-class solutions. Her passion shows through in delivering solutions with exceptional user experiences. She is dedicated to advocating and growing the opportunities for women in our field. Being a member of the steering committee for Women in Technology in Hollywood, she is surrounded by brilliant women who share the same values. She is also proud to be on the Advisory Board for University of British Colombia and assisting with developing their first curriculum around Digital Asset Management. In her careers with Walt Disney Studios and McDonald's Corporation, Christina loves to dream big and deliver strong results.