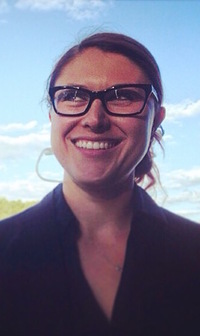 Manager, Production Technology
The Walt Disney Company
Alexa Hale has spent over 10 years in the Entertainment Industry, working in Production, Visual Effects and Technology. Her film credits include "Speed Racer," "Tree of Life," X-Men: First Class," "Oz: The Great and Powerful," "Thor: The Dark World," and "Ted 2." After years in the field, Alexa has returned to where her career began, The Walt Disney Company, as the Manager, Production Technology where she works with a phenomenal team to provide technology resources and insight for Disney live action productions. Alexa has time and again provided crucial leadership to high profile projects. She is also a member of the Producers Guild of America, and enjoys cheering on her alma mater, UCLA.