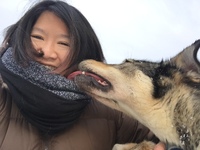 Senior Quality Assurance Engineer
Deloitte & Touche LLP
Cyndy Eng-Dinsel has worked as a Quality Assurance Engineer for over 10 years. She currently works at Deloitte Digital testing mobile apps and responsive web sites and is working on transferring to a Front End Developer role. In her spare time during travel and while at home, she attends many women and diversity conferences, events, and meet-ups including the following : She's Geeky, ACT-W: Portland and Seattle, Grace Hopper Conference, Anita Borg Institute: Seattle, Seattle Geek Girl Dinners, Seattle/Eastside Ladies in Technology Group, Women Techmakers and HERE to name a few. When she finds out about events, she promotes them by cross-posting about them on social media.