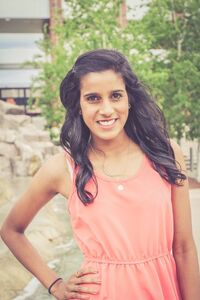 Associate Software Engineer
Veritas Technologies LLC
Jyotsna Magani is currently a Software Engineer at Veritas Technologies, LLC. She started out as an intern in Summer 2015. She works on software to help customers with storage management and contributes to popular enterprise backup software NetBackup. Prior to Veritas, she interned at St. Jude Medical on their Validation and Verification team. She finished her undergraduate studies at the University of Minnesota - Twin Cities. Jyotsna is heavily involved in programs that help young women pursue technology careers.