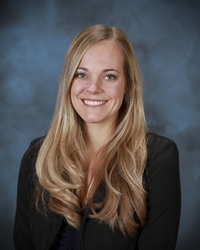 Research Scientist in Geographic Data Science
Oak Ridge National Laboratory
April Morton received her Master's Degree in Applied Mathematics from California State Polytechnic University, Pomona. She is currently working as a Research Scientist on the Geographic Data Science team within the Computational Sciences & Engineering Division at Oak Ridge National Laboratory. Her primary role is to develop data science applications used to generate new, critical insights in the urban dynamics and sustainability fields.