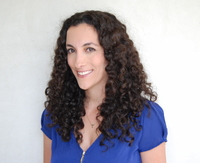 Research Engineering/Scientists Associate
Texas Advanced Computing Center
Maytal Dahan has been telecommuting for fifteen years and is a software engineer and manager of the Portal and Gateways Infrastructure team at the Texas Advanced Computing Center (TACC) at The University of Texas at Austin. She has a B.S in Computer Science from The University of California, San Diego and a M.S in Software Engineering from The University of Texas at Austin. Maytal joined TACC in August 2002 as a Software Developer working remotely full-time from Los Angeles. She is involved in several software projects that interfaces, software, and services web portal applications. Maytal is the project lead for the User Information and interfaces in a national cyberinfrastructure project known as XSEDE. While telecommuting for TACC full time she has risen through the ranks at TACC. Maytal has also spoken at multiple conferences including giving technical talks, leading Birds of a Feather sessions, and conducting panels and meet-ups at SXSW Interactive.