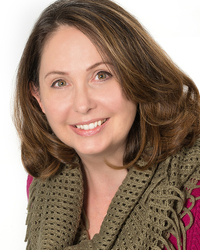 Sr. Product Manager, Accessibility
Comcast NBCUniversal
Adina Halter is Sr. Product Manager and Chief Technologist for Accessibility at Comcast NBCUniversal where she ensures the accessibility of all Comcast products from web, to mobile apps, set top box applications, smart-home applications and other internet-of-things offerings. Adina started her career out of college as a 3-D animator before moving into print design and finally web design and development. At 35 Adina began her 10-year journey as a stay-at-home mom while maintaining relevancy in web development. She worked her way back into the corporate world where she continues her career in the web, mobile and IoT technology space. Adina is an advocate for product development that delights users with differing disabilities and maintains an open-source repository of accessible coding solutions. She is a member of the W3C's Web Accessibility Initiative Education and Outreach working group and tweets, instructs, and speaks on coding, accessibility, and women-in-tech issues.