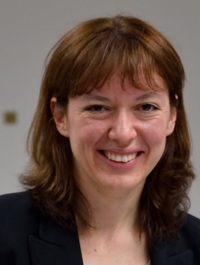 Associate Research Scholar
Princeton University
Dr. Maria Gorlatova, the Co-Chair of the Communications Working Group of the OpenFog Consortium, is an Associate Research Scholar at Princeton University. Her research is focused on applying fog computing capabilities to enabling further interactivity and cognition in the Internet of Things. Dr. Gorlatova earned her Ph.D. in Electrical Engineering, with the highest distinction, from Columbia University and her M.Sc. and B.Sc. (Summa Cum Laude) degrees in Electrical Engineering from University of Ottawa, Canada. She also has extensive industry experience in a range of R&D and business roles, and has previously been affiliated with D. E. Shaw Research, Telcordia Technologies, and IBM. Dr. Gorlatova's work received multiple awards including the Google Anita Borg USA Fellowship, the ACM SenSys Best Student Demonstration Award, the 2011 IEEE Communications Society Award for Advances in Communications, and the 2016 IEEE Communications Society Young Author Best Paper Award.