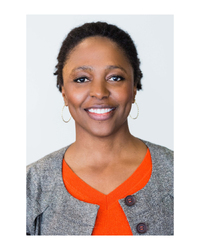 Community Engagement Manager
Kapor Center for Social Impact
Tiffany Price (https://www.linkedin.com/in/tiffanyjprice/) is the Community Engagement Manager at the Kapor Center for Social Impact where she collaborates with and advises individuals, nonprofits, tech professionals, tech networks, and coding bootcamps on tech skill-building and diversity & inclusion strategies. Tiffany serves on the board of advisors for /dev/color, a non-profit organization that supports Silicon Valley Black software engineers and is on the Scholarship Advisory Board for Hack Reactor, a 3-month coding training program. Tiffany is also a Ruby on Rails web developer, having completed a coding program at Actualize. She holds a Bachelor's degree in Chemistry and International Studies from Emory University and a Master's degree in International Comparative Education from Stanford University. As part of this panel, Tiffany will share her perspective as a black woman straddling the technical and social impact arenas.