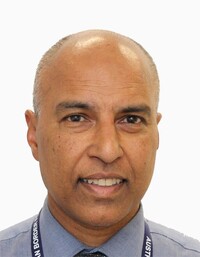 Title
Customs Counsellor
Company
Australia
Bio


Gerard Rodrigues is currently the Australian Border Force Counsellor attached to the Australian Embassy in Brussels with the key role of representing Australia's national interests in a wide range of Border Management matters including Customs, Trade, Migration and National Security.

 

He has over 30 years Customs  experience in regulatory, operational and corporate environments with experience and expertise in organisational reform focusing on strategic planning, change management, human resource management and business improvement. His operational and policy development roles include Intelligence, Investigations, Compliance, Corporate Operations, Cargo Operations, Trade and Enforcement.

 

Gerard has undertaken numerous successful national and international consultancies on behalf of the Australian Government and various international organisations including the UN and WCO, with a key focus on Organisational Reform and Modernization.

 

Prior to his posting to Brussels, Gerard acted in various executive roles in Australia including as Regional Director and National Manager Cargo Operations and understands the key issues facing border agencies in the modern global trade environment and what is required to meet these challenges. This includes research and development of leading edge technologies and modern business practices to service the demands of an increasingly sophisticated global trade and travel environment.

 

He is an accredited WCO Customs Modernization Expert and has a particular interest in the fast developing world of e-Commerce.