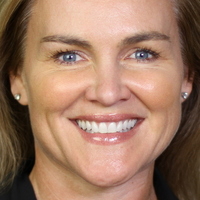 Title
Chief Strategy Officer
Company
The Skoll Foundation
Bio
Renee Kaplan is Chief Strategy Officer and oversees the Skoll Award for Social Entrepreneurship, the Skoll World Forum, Strategic Alliances, Communications, and Issue Intelligence programs at the Skoll Foundation. Renee has more than 20 years of business experience in corporate, entrepreneurial and foundation sectors. Her professional background includes eight years at Microsoft in corporate and international marketing – working directly with executive leadership and spending considerable time in India, Latin America, Africa and the Middle East. Following Microsoft, she was founder and CEO of an e-commerce start up, FutureWorkplace, Inc., which was eventually sold. As an entrepreneur, she was active in Young Entrepreneurs Organization (Y.E.O.) and was named to the "40 Under 40" list by the Puget Sound Business Journal recognizing the region's visionary business leaders. After selling her business, she spent six years as Executive Vice President of the Casey Family Programs Foundation, executing a strategic reorganization of the foundation. She was most recently the principal of RKaplan Consulting, and partnered with clients including The Bill & Melinda Gates Foundation and The Giving Pledge, Trusera Corporation (healthcare/crowdsourcing), the Palo Alto Unified School District, Stanford University Center on Philanthropy and Civic Society, and Patty Stonesifer, Co-Chair of the White House Council on Community Solutions. Renee holds a Bachelor of Arts degree from the Edward R. Murrow School of Journalism (with an emphasis in International Studies) at Washington State University and has a passion for advising entrepreneurs and social ventures, including the Foster Care Alumni of America in Washington, D.C. She lives in the Bay Area with her husband and two sons and is a competitive soccer player.