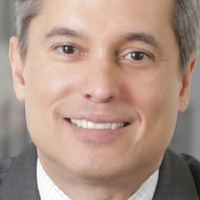 Title
Senior Vice President, Chief Operating Officer
Company
Popular Community Bank
Bio
Manuel serves as COO of Popular Community Bank, responsible for the day-to-day U.S. operations of the bank. He is based in New York City, New York. Popular Community Bank is the assumed business name of Banco Popular North America, Popular Inc's banking subsidiary in the U.S. mainland with operations in New York, New Jersey and Florida. Over the course of his 25 years at the Popular Community Bank and Banco Popular de Puerto Rico, he has directly managed marketing, product management, sales, retail banking and business banking. His experience includes leading cross-functional teams, developing brand identity, driving sales culture, managing distribution channels and aligning products and services to meet and exceed customer expectations. Prior to his current position, Manuel served as Head of Retail Operations, where he had responsibility for overseeing all marketing and product development efforts for the Bank in the U.S., including overall brand. He also spearheaded the bank's branch rationalization and optimization efforts. He began his career with Popular at Banco Popular de Puerto Rico where he held several different roles over the course of 11 years. Most of his experience was in the functional disciplines of product management, cash management and small business lending, including oversight of the Bank's Government-Guaranteed Loan Programs. For over two decades, Manuel has been an active member and officer of several marketing, credit, treasury management and not-for-profit organizations. Manuel received a bachelor's degree from the University of Maryland, and his M.B.A. from the University of Michigan.