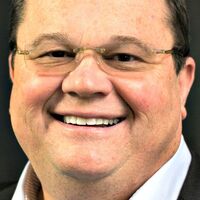 Title
Senior Vice President, Global Good and Research
Company
Intellectual Ventures
Bio
Maurizio Vecchione is the Sr. vice president for Global Good and Research at Intellectual Ventures in charge of the Global Good Fund. In this role, he oversees IV's collaboration with Bill Gates to invent and deploy technology specifically focused on improving life in developing countries, as well as the Intellectual Ventures Laboratory and Institute for Disease Modeling. The Global Good Fund is the world's largest investor in inventions for the benefit of the poorest three billion people on the planet, focusing on disruptive innovation in global health and global development for the benefit of humanity. Funded by the Bill and Melinda Gates Asset Trust and operating in coordination with the Bill and Melinda Gates Foundation, Global Good utilizes philanthropic funds to incubate and develop market driven companies that can produce catalytic humanitarian impacts while using market forces to scale up globally and across the 75 poorest nations on Earth. Global Good operates its own multidisciplinary research laboratory with relationships with over 4,000 research institutions globally, and the Institute for Disease Modeling to facilitate discovery and translational science in support of its investments. Major area of investment focus are diagnostic and clinical technology aimed at the top 10 global burden diseases, primary care health strengthening innovation, maternal and child health innovations, nutrition technologies, prevention including vaccines as well as agriculture and agricultural productivity technologies. With more than 30 years of experience in the technology and life sciences sector, Mr. Vecchione has helped build nine start-ups and launched more than 50 commercial products spanning life-sciences, health technologies, therapeutics and as well as telecommunications, information and material sciences. He most recently served as CEO of Arrogene, which is commercializing a new nanotechnology platform for cancer therapeutics and diagnostics, and as CEO of telemedicine pioneer CompuMed. As an inventor himself, Mr. Vecchione is named on multiple U.S. patents and patent applications related to imaging, image processing, nano-bio-polymer and telecommunications technologies.