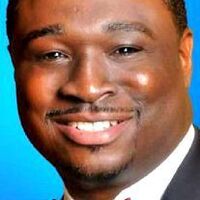 Title
Deputy Director, Office of Health Equity
Company
California Department of Public Health
Bio
Wm. Jahmal Miller, MHA is the Deputy Director of the California Department of Public Health's (Office of Health Equity (OHE). Appointed to this role by Governor Jerry Brown in 2013, Miller is the State's lead advisor on issues related to reducing health and mental health disparities and achieving health equity for all Californians. He is responsible for leading the OHE mission to promote equitable social, economic and environmental conditions to achieve optimal health, mental health and well-being for all. Miller's passion for working to achieve health equity comes from his background as a healthcare administrator in a pediatric treatment center, where he witnessed firsthand the troubling health disparities children faced simply because of living conditions that were no fault of their own. Though he has translated his professional passion in many ways, providing those less fortunate with greater opportunities to achieve health has been the common thread. Miller's prior work includes managing and overseeing the communications outreach for a $1 billion annual philanthropic community benefit program, as well as several leadership roles with Sutter Healthcare. Miller is a graduate of Columbia University in New York City, with a Bachelor of Arts degree in Psychology. He also holds a Master of Healthcare Administration degree from the University of Southern California. He has completed an Executive Fellowship with the Nehemiah Emerging Leaders Program in conjunction with the American Leadership Forum & CORO. In 2013, Miller received the Leukemia & Lymphoma Man of the Year Nominee for the Greater Sacramento Sierra Region. In 2012 he received the Sacramento Business Journal's 40-Under-40 Award for Community Service. More recently Miller was named a 2015 "Up and Comer" by Modern HealthCare. Miller has also served on the boards of directors for some of the nation's most respected organizations, including The California Child Care Referral and Resource Network, The American Heart Association's Western Region Health Equity Task Force, The American Diabetes Association, and Ronald McDonald House. Miller currently serves on the Pacific and Southwest Regional Health Equity Council and as a board member of the California Telehealth Network. In his spare time, he enjoys playing golf, fishing and playing the drums in the music ministry at his home church Miller is a native of Sacramento, California, where he currently resides with his wife and two young daughters.