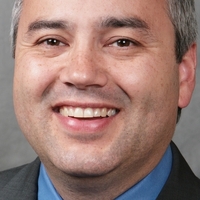 Title
Chief Executive Officer
Company
Better Health East Bay
Bio
Jim Hickman brings more than 25 years of experience and expertise in the nonprofit, government and private sectors to his role as President and CEO of Better Health East Bay. Launched in 2014, Sutter Health's Better Health East Bay Foundation raises funds to improve community health by applying a common sense and data-driven approach to solving healthcare issues for the underserved and those who require complex care in our community. Based in Berkeley, California, Jim works with philanthropists, social innovators, clinicians and community leaders to fund groundbreaking innovations to transition the East Bay's traditional hospital-based care model to a more connected and coordinated system focused on population health and community-based care. In this role, he also serves as an advisor to the Alta Bates Summit Medical Center's Ethnic Health Institute. Previous to Better Health East Bay, Hickman led strategic communications and advocacy campaigns for the Institute for OneWorld Health (now PATH Drug Development) in San Francisco, the first nonprofit pharmaceutical company dedicated to developing drugs for neglected diseases in the developing world. In his prior roles, Jim has served as President and CEO of the St. Luke's Hospital Foundation in San Francisco and as Bay Area Regional Director for Blue Cross of California State Sponsored Programs. He has also held posts with the U.S. Department of Health and Human Services during the Clinton Administration and worked on national, state and local political and advocacy campaigns. Hickman holds a BA in Political Science and Business Economics from the University of California at Santa Barbara and an MBA from Santa Clara University. He is a graduate of Leadership San Francisco and has served on various boards and advisory committees on U.S. and global health issues.